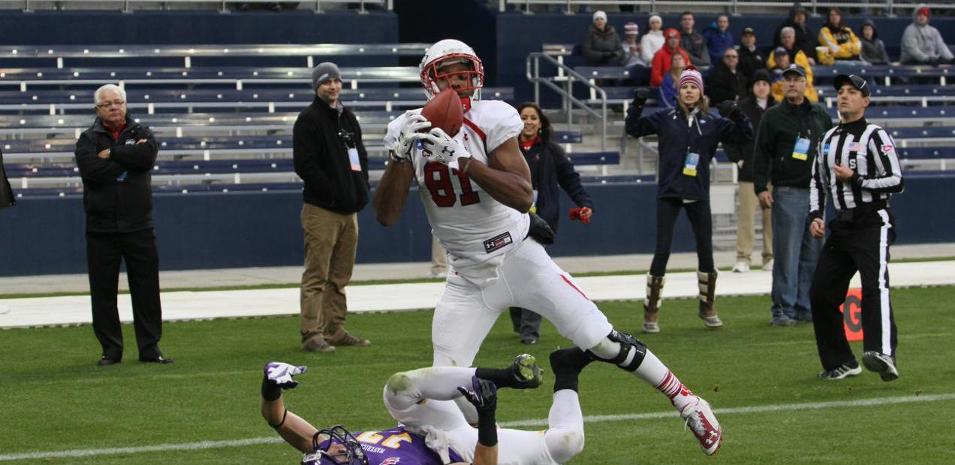 Colorado State Pueblo Wins First National Championship
An excellent defensive performance allowed Colorado State Pueblo to win their first national championship. The Thunderwolves gave up only 258 yards of offense to Minnesota State-Mankato in a 13-0 victory. It was the first appearance for both teams in the Division 2 National Championship game.
Mankato went three and out on their first possession and Justin Otto picked off Pueblo quarterback Chris Bonner on their first pass of the game. The Mavericks were not able to move the ball past midfield and decided to punt it away. Pueblo's third drive of the quarter ended at the Mankato 43 yard line, but Greg O'Donnell's 43 yard field goal was no good. The first quarter ended scoreless.
The opening drive of the second quarter was Mankato's chance at points. They reached the Pueblo 11 yard line and they too were forced into a field goal attempt. Alden Haffar's 27 yard attempt was blocked by Josh Bredl with Stephan Dickens returning it to the Pueblo 37 yard line. The second play after the block was a Cameron McDondle run to the outside for 34 yards to the 20 yard line. That eventually led to a first and goal at the Mankato 5 yard line, but the drive ended with a 27 yard field goal from Greg O'Donnell.
After another Mankato punt, the Thunderwolves had a final drive in the first half to bolster their lead. A methodical drive by Pueblo resulted in the game's only touchdown. Paul Browning caught an 18 yard touchdown from Bonner on the sideline to give them a 10-0 lead at halftime.
Two big plays from McDondle allowed Pueblo to extend their lead to 13-0 on O'Donnell's 24 yard field goal. The rest of the third quarter resulted in four punts between the two teams and Pueblo holding an insurmountable 13-0 lead based on the way the game was playing out.
The fourth quarter continued to be an uphill climb for Minnesota State-Mankato. Their first drive ended with a punt on fourth and 14 while they were forced to punt on fourth and 2 from their own 20 on the second drive. The defense continued to do their job for Mankato by forcing punts, but the offense was stuck in neutral and at times in reverse. The third drive for Mankato ended in a punt on fourth and 20. The final drive for Mankato got as far as the Pueblo 42 yard line. On third and 8, Ricky Lloyd was sacked for a 9 yard loss and on fourth down he opted to run on fourth and 17 while failing to get the needed yardage.
Chris Bonner went 17 of 30 for 191 yards with a touchdown and an interception for Pueblo. Cameron McDondle had 28 caries for 113 yards while J.B. Matthews had 27 yards on 5 rushes. Paul Browning was the top receiver for the Thunderwolves catching 5 passes for 84 yards and a touchdown.
Ricky Lloyd went 15 of 21 for 99 yards while Nick Pieruccini went 5 of 11 for 61 yards. Lloyd carried the ball 12 times for 67 yards while Connor Thomas was held to 25 yards on 10 carries. Pieruccini had 20 yards on 6 carries. Dorian Buford had 5 catches for 50 yards and Bryce Duncan caught 6 passes for 33 yards.
Colorado State Pueblo amassed 327 yards of offense while converting 5 of 15 third downs. Minnesota State-Mankato converted only 4 of 16 third downs while averaging just 3.4 yards per carry.
Minnesota State-Mankato has been one of the most consistent teams in Division 2 the last several years. They have gone 9-3, 13-1, 11-1, and 14-1 the last four seasons. The Mavericks will surely be favored to make another deep run with Lloyd, Pieruccini, and Thomas all coming back on offense in 2015.
Colorado State Pueblo has finished 14-1 this year. 2014 marked their seventh year of football after a hiatus of the program from 1985 through 2007. John Wristen has been the coach for all 7 years and has compiled a record of 67-16 over that time.