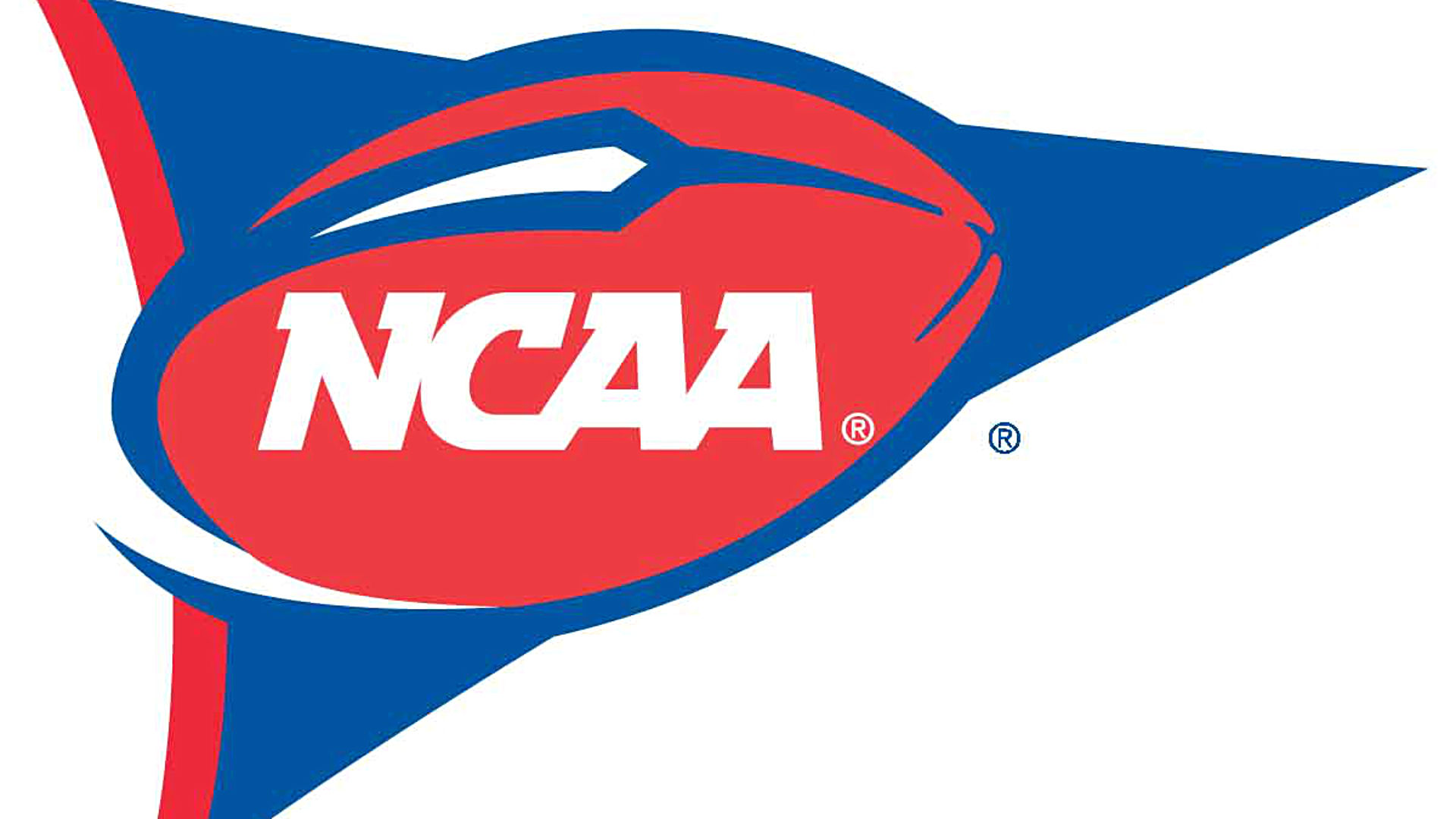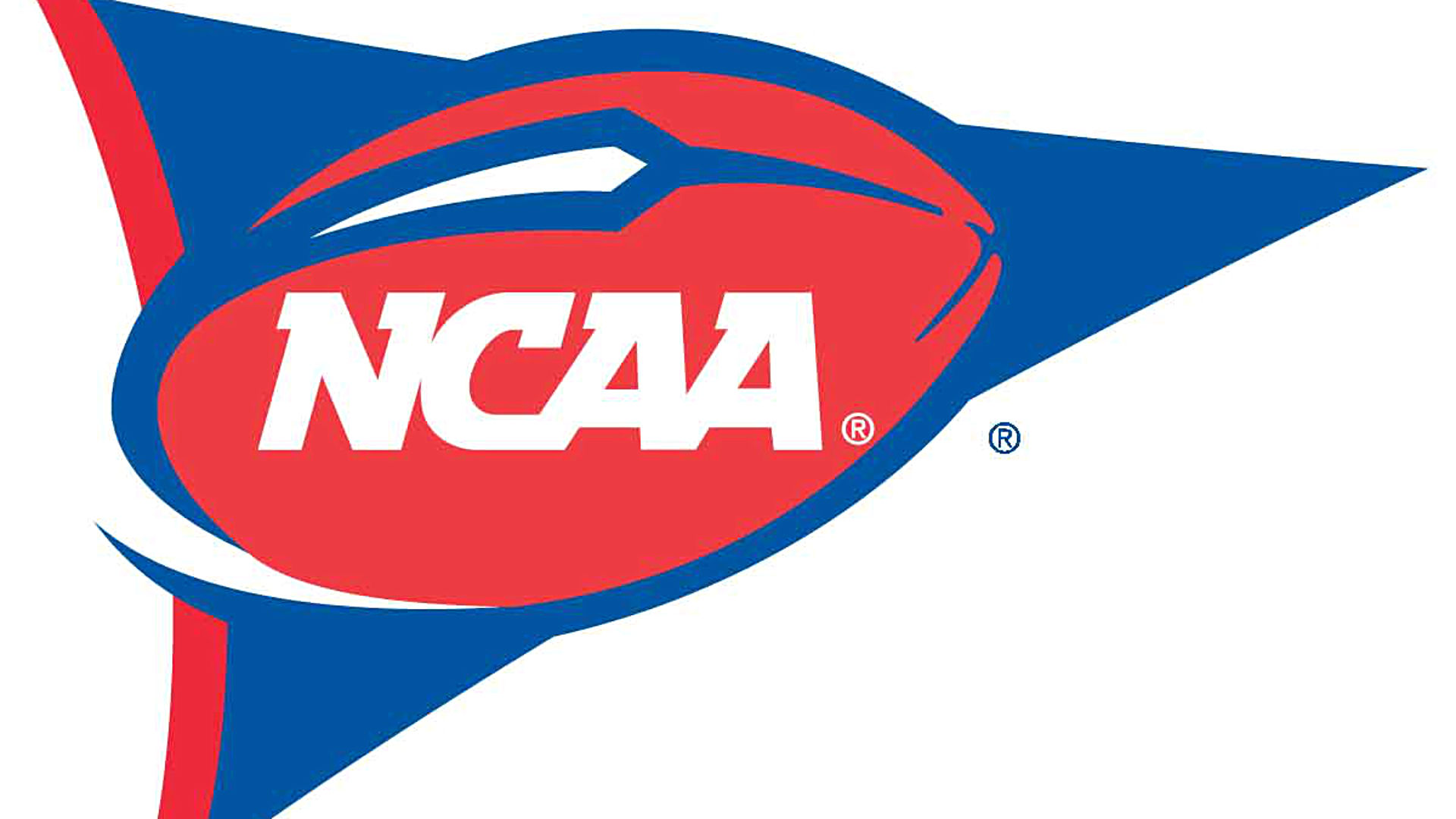 2015 NCAA Division 2 Football Playoff Round 2 Predictions
The second round of the 2015 NCAA Division 2 Football Playoff will take place on Saturday, November 28. The Round 1 predictions were not very good with a 6-6 record. Each game is looked at below. The entire schedule can be found here while the updated bracket is here.
Shepherd Region
#5 Indiana (PA) (9-2) at Shepherd (10-0)
Indiana comes off a wonderful 47-21 road victory over Charleston (WV). The Crimson Hawks ran for 347 yards and 5 touchdowns in the first round win with Lenny Williams accounting for 151 yards and 4 touchdowns while Chris Temple had 118 yards and 2 touchdowns. Shepherd had a bye in the opening round after going undefeated in the regular season. The closest game played by Shepherd was a 35-28 win on the road over Concord. Shepherd had an explosive offense averaging nearly 44 points per game while allowing only 17 points per contest. Quarterback Jeff Ziemba has thrown for at least 210 yards and a touchdown in every game and it is hard to envision that not happening in this contest.
Shepherd has been superb at home this year with the closest win was 20 point win over Charleston in Week 2. Indiana will have a tough hill to climb against a Shepherd defense that allows only 90 yards rushing per game. We will go with Shepherd to 31-17.
#3 Assumption (11-1) at #2 Slippery Rock (11-1)
Assumption won their first round matchup against Bowie State at home with a 51-29 thumping. Assumption had a solid game from both the passing (257 yards) and rushing (193) attacks. Marc Monks threw 4 touchdowns while James Ward had 2 rushing touchdowns. Ashton Grant had 137 yards and 3 touchdowns while Deonte Harris had 10 grabs for 87 yards and a score. Slippery Rock won their opening game 40-21 at home over Virginia Union that was pretty comfortable throughout. Shamar Greene had 21 carries for 154 yards and 2 touchdowns while Dante Nania threw 3 touchdowns.
This game could be an offensive battle. Virginia Union was able to throw for 375 yards against Slippery Rock while Assumption could also exploit that same tactic if necessary. The same could be said for Slippery Rock against Assumption's pass defense that yields 245 yards per game. We will take Slippery Rock to win a shootout 49-45.
Midwestern State Region
#4 Colorado State Pueblo (11-1) at #1 Midwestern State (10-1)
Colorado State Pueblo won their opening game 27-14 with a nice defensive performance where they allowed 284 yards. Bernard McDondle ran for 187 yards and 3 touchdowns in a very good performance. The defense has allowed only 14.4 points per game in 2015. Midwestern State had a bye in the opening round and has a tough first Playoff game. The offense averages 32 points while the defense gives up just over 23 points per game. The offense is balanced with a slight edge to rushing yards gained in 2015 compared to the passing game.
This game has a defensive feel to it and could come down to a field goal late. CSU Pueblo is favored by a field goal on the road and this game could go either way. We will take the defending National Champions to win 13-10 on the road.
#6 Grand Valley State (10-2) at #2 Ferris State (11-0)
Grand Valley State was able to avenge a regular season loss to Ashland last week with a 45-28 win. It was a near perfect balance between passing (230 yards) and rushing (231 yards). Bart Williams threw for 231 with 2 touchdowns, but also was picked off three times. The duo of Kirk Spencer (105 yards and a touchdown) and Marty Carter (99 yards and 2 touchdowns) ran for over 200 yards combined. GVSU averages just under 40 points per game and allows about 27 points. Ferris State had a bye in round one after an undefeated season in which they put up over 45 points per game and allowed 21. Quarterback Jason Vander Laan is the key to the offense. He ha 2,344 yards passing with 22 touchdowns against 5 interceptions, but has also rushed for over 1,400 yards and 24 touchdowns on the ground.
These two teams met on September 19 at Grand Valley State, but that was no problem for Ferris State. The Bulldogs crushed GVSU 61-24 en route to putting up 633 yards of offense with Vander Laan having 419 yards through the air. It is hard to see the tables being reversed with Ferris State at home and we will pick them to win 52-31.
West Georgia Region
#4 Valdosta State (9-2) at #1 West Georgia (10-1)
Valdosta State won an incredibly high-scoring affair against Carson-Newman at home. Each team had over 682 yards of offense as well as over 400 yards passing and 230 yards on the ground. EJ Hilliard threw for 448 yards and 4 touchdowns with no interceptions, but also had 48 yards and another touchdown on the ground. Cedric O'Neal had 129 yards and 3 touchdowns on the ground while Greg Dent had a big game receiving with 13 catches for 156 yards and 2 touchdowns. West Georgia went 10-1 this season with the lone loss coming to Florida Tech on the road by 2 points. The defense has been the key giving up 15 points per game and only 243 total yards per game.
The these teams met in a conference on October 10 at West Georgia with Wolves winning 49-28. Unless Valdosta State can find a way to unlock the West Georgia defense. They only mustered 305 yards of offense and had three turnovers. We will take West Georgia to win this game as well by a score of 35-17.
#6 Tuskegee (9-2) at #2 North Alabama (9-2)
Tuskegee was able to pull the road upset last game over Catawba 26-16. It was a nice performance particularly in the first half when they held a 14-0 before the first quarter ended. Tuskegee did give up 415 yards of offense including 330 through the air, but the got the bigger prize in the win. North Alabama had a very good season going 9-2 in the regular season with losses to Eastern Oregon (24-22) and West Georgia (31-10). The Lions put up over 38 points per game and allow 20 per contest. The defense gives up about 317 yards per game and that could pose problems for a Tuskegee offense that averages only 328 a game.
This game is North Alabama's to lose at home. They should not have many issues with the Tuskegee offense and could put up some points themselves. We will go with North Alabama to win 45-20.
Northwest Missouri State Region
#4 Humboldt State (10-1) at #1 Northwest Missouri State (11-0)
Humboldt State won their first round game against Augustana (SD) 45-31 in a back and forth affair, but the stats show HSU domination. They racked up 707 yards led by 460 yards, 4 touchdowns, and a pick from Robert Webber while Ja'Quan Gardner ran for 246 yards and 2 touchdowns. HSU has a high powered offense averaging 44.5 points and 513 yards per game with the offense tilted towards the rushing attack. Northwest Missouri State had a perfect regular season and have one of the top defenses in the division. The Bearcats allow 12 points per game, but their run defense is excellent. They have allowed only 68.7 yards per game on the ground and 6 rushing touchdowns. The Bearcats total defense is at 219 yards per game.
This game really is Northwest Missouri State's to lose at home. Of their five home games, only one game was close and that was a 23-16 win over Central Oklahoma when they needed a fourth quarter comeback. The Bearcats should not need that this week as they will stifle the Humboldt State running game. The Bearcats take this 35-7.
#7 Emporia State (10-2) at #3 Henderson State (11-1)
Emporia State pulled a shocker in round one with their defeat of Minnesota State-Mankato on the road by a score of 51-49. They threw their way to victory thanks to 437 yards passing from Brent Wilson with 5 touchdowns and 3 interceptions. The Emporia State team averages a shade under 37 points per game with the passing game leading the way with 330 yards a contest. They will have to outscore their opponent again because they give up 27 points and 408 yards per game. Henderson State won their opening game over Sioux Falls 23-16, but gave up 422 yards in the process, but forced three interceptions. The Reddies give up only 15 points per game and 312 yards so they will most likely need a lower scoring contest to prevail.
This game is hard to predict because Henderson State can give up a lot of yards, but not a lot of points. Emporia State's strength is their offense. The lower scoring the game, the better for Henderson State. In a coin toss, we will take Emporia State to win 34-30 on the road.