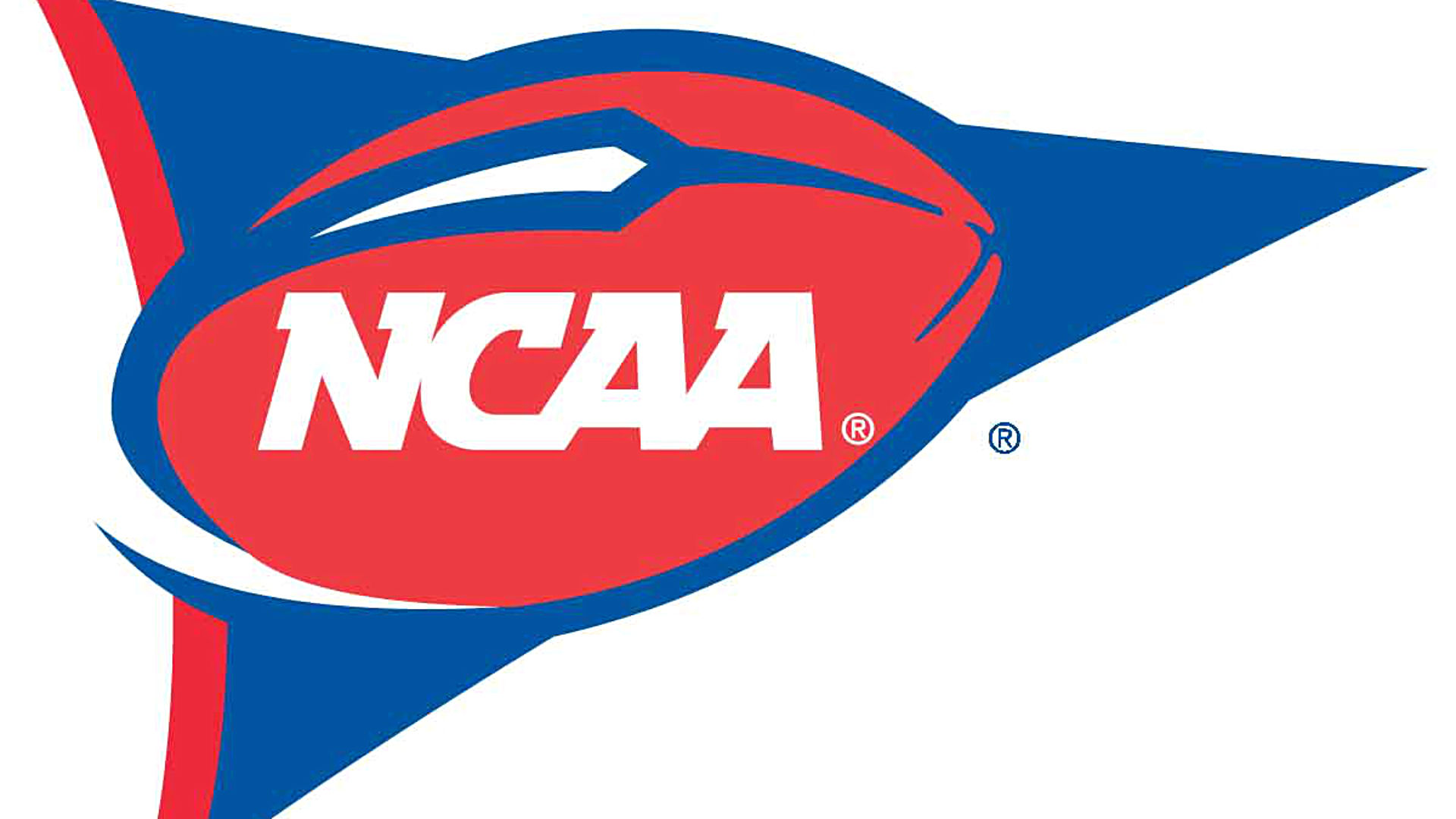 2015 FBS Week 1 (Sept. 3 – Sept. 7)
Week 1 for the FBS season will take place between Thursday, September 3 and Monday, September 7. There is also a game on Sunday, September 6 with Purdue traveling to face Marshall on the road. The Labor Day game will be Ohio State at Virginia.
Each game is listed below. Some times have not been determined and will be updated when they are known. The TV network will also be posted at the same time.
| | | | | | | | |
| --- | --- | --- | --- | --- | --- | --- | --- |
| Date | Time (EST) | Road Team | Road Score | Home Team | Home Score | TV | Notes |
| 9/3/2015 | 6:00 PM | North Carolina | 13 | South Carolina | 17 | ESPN/Watch ESPN | Charlotte, NC |
| 9/3/2015 | 6:00 PM | Florida International | 15 | Central Florida | 14 | CBS Sports Network | |
| 9/3/2015 | 7:00 PM | Oklahoma State | 24 | Central Michigan | 13 | ESPNU/Watch ESPN | |
| 9/3/2015 | 7:00 PM | Elon | 3 | Wake Forest | 41 | ESPN3 | |
| 9/3/2015 | 7:00 PM | VMI | 36 | Ball State | 48 | ESPN3 | |
| 9/3/2015 | 7:00 PM | Stony Brook | | Toledo | | ESPN3 | Canceled after halftime |
| 9/3/2015 | 7:30 PM | Alcorn State | 6 | Georgia Tech | 69 | ESPN3 | |
| 9/3/2015 | 7:30 PM | Villanova | 15 | Connecticut | 20 | ESPN3 | |
| 9/3/2015 | 8:00 PM | Western Kentucky | 14 | Vanderbilt | 12 | SEC Network/Watch ESPN | |
| 9/3/2015 | 8:30 PM | Michigan | 17 | Utah | 24 | Fox Sports 1 | |
| 9/3/2015 | 9:00 PM | TCU | 23 | Minnesota | 17 | ESPN/Watch ESPN | |
| 9/3/2015 | 9:00 PM | Ohio | 45 | Idaho | 28 | ESPN3 | |
| 9/3/2015 | 9:00 PM | Southern Utah | 9 | Utah State | 12 | | |
| 9/3/2015 | 9:30 PM | Duke | 37 | Tulane | 7 | CBS Sports Network | |
| 9/3/2015 | 10:00 PM | UT-San Antonio | 32 | Arizona | 42 | Pac-12 Network | |
| 9/3/2015 | 10:00 PM | New Hampshire | 13 | San Jose State | 43 | | |
| 9/3/2015 | 10:00 PM | Abilene Christian | 13 | Fresno State | 34 | | |
| 9/3/2015 | 10:00 PM | UC Davis | 17 | Nevada | 31 | | |
| 9/4/2015 | 1:00 AM | Colorado | 20 | Hawaii | 28 | CBS Sports Network | |
| 9/4/2015 | 3:30 PM | Charlotte | 23 | Georgia State | 20 | ESPNU/Watch ESPN | |
| 9/4/2015 | 7:00 PM | Michigan State | 37 | Western Michigan | 24 | ESPNU/Watch ESPN | |
| 9/4/2015 | 7:00 PM | Fordham | 37 | Army | 35 | | |
| 9/4/2015 | 7:00 PM | Baylor | 56 | SMU | 21 | ESPN/Watch ESPN | |
| 9/4/2015 | 7:00 PM | Rhode Island | 0 | Syracuse | 47 | ESPN3 | |
| 9/4/2015 | 8:00 PM | Weber State | 7 | Oregon State | 26 | Pac-12 Network | |
| 9/4/2015 | 10:15 PM | Washington | 13 | Boise State | 16 | ESPN/Watch ESPN | |
| 9/5/2015 | 12:00 PM | Illinois State | 14 | Iowa | 31 | Big Ten Network | |
| 9/5/2015 | 12:00 PM | Richmond | 21 | Maryland | 50 | ESPNU/Watch ESPN | |
| 9/5/2015 | 12:00 PM | South Dakota State | 41 | Kansas | 38 | | |
| 9/5/2015 | 12:00 PM | Colgate | 10 | Navy | 48 | CBS Sports Network | |
| 9/5/2015 | 12:00 PM | Norfolk State | 13 | Rutgers | 63 | ESPNews/Watch ESPN | |
| 9/5/2015 | 12:00 PM | UL-Monroe | 14 | Georgia | 51 | SEC Network/Watch ESPN | Ended with 9:54 left |
| 9/5/2015 | 12:00 PM | Tennessee-Martin | 3 | Ole Miss | 76 | SEC Network/Watch ESPN | |
| 9/5/2015 | 12:00 PM | Stanford | 6 | Northwestern | 16 | ESPN/Watch ESPN | |
| 9/5/2015 | 12:30 PM | Wofford | 10 | Clemson | 49 | ESPN3 | |
| 9/5/2015 | 1:00 PM | Youngstown State | 37 | Pittsburgh | 45 | ESPN3 | |
| 9/5/2015 | 1:00 PM | Maine | 3 | Boston College | 24 | ESPN3 | |
| 9/5/2015 | 2:00 PM | Kent State | 3 | Illinois | 52 | | Postponed from 9/4 |
| 9/5/2015 | 2:00 PM | Portland State | 24 | Washington State | 17 | Pac-12 Network | |
| 9/5/2015 | 3:30 PM | Old Dominion | 38 | Eastern Michigan | 34 | ESPN3 | |
| 9/5/2015 | 3:30 PM | Wagner | 16 | Rice | 56 | | |
| 9/5/2015 | 3:30 PM | Penn State | 10 | Temple | 27 | ESPN/Watch ESPN | |
| 9/5/2015 | 3:30 PM | BYU | 33 | Nebraska | 28 | ABC/Watch ESPN | |
| 9/5/2015 | 3:30 PM | Florida Atlantic | 44 | Tulsa | 47 | CBS Sports Network | 1 OT |
| 9/5/2015 | 3:30 PM | UTEP | 13 | Arkansas | 48 | ESPNU/Watch ESPN | |
| 9/5/2015 | 3:30 PM | Louisville | 24 | Auburn | 31 | CBS | Atlanta, GA |
| 9/5/2015 | 3:30 PM | Virginia | 16 | UCLA | 34 | Fox | |
| 9/5/2015 | 3:30 PM | Albany | 14 | Buffalo | 51 | ESPN3 | |
| 9/5/2015 | 3:30 PM | Presbyterian | 7 | Miami (OH) | 26 | ESPN3 | |
| 9/5/2015 | 3:30 PM | Howard | 0 | Appalachian State | 49 | ESPN3 | |
| 9/5/2015 | 3:30 PM | Sam Houston State | 45 | Texas Tech | 59 | | |
| 9/5/2015 | 3:30 PM | Morgan State | 7 | Air Force | 63 | | |
| 9/5/2015 | 4:00 PM | Bowling Green | 30 | Tennessee | 59 | SEC Network/Watch ESPN | Nashville, TN |
| 9/5/2015 | 4:00 PM | SE Missouri State | 3 | Missouri | 34 | SEC Network/Watch ESPN | |
| 9/5/2015 | 4:00 PM | Southern Illinois | 47 | Indiana | 48 | ESPNews/Watch ESPN | |
| 9/5/2015 | 4:00 PM | Savannah State | 13 | Colorado State | 65 | | |
| 9/5/2015 | 4:00 PM | North Dakota | 24 | Wyoming | 13 | | |
| 9/5/2015 | 5:00 PM | Grambling | 14 | California | 73 | Pac-12 Network | |
| 9/5/2015 | 6:00 PM | Bethune-Cookman | 0 | Miami (FL) | 45 | ESPN3 | Game shortened by 10 minutes |
| 9/5/2015 | 6:00 PM | Troy | 21 | North Carolina State | 49 | ESPN3 | |
| 9/5/2015 | 6:00 PM | Towson | 20 | East Carolina | 28 | ESPN3 | |
| 9/5/2015 | 6:00 PM | Garnder-Webb | 23 | South Alabama | 33 | ESPN3 | |
| 9/5/2015 | 7:00 PM | Southern | 15 | Lousiana Tech | 62 | | |
| 9/5/2015 | 7:00 PM | Akron | 3 | Oklahoma | 41 | | |
| 9/5/2015 | 7:00 PM | Missouri State | 7 | Memphis | 63 | ESPN3 | |
| 9/5/2015 | 7:00 PM | Florida A&M | 3 | South Florida | 51 | ESPN3 | |
| 9/5/2015 | 7:00 PM | Jackson State | 14 | Middle Tennessee | 70 | | |
| 9/5/2015 | 7:00 PM | Alabama A&M | 10 | Cincinnati | 52 | ESPN3 | |
| 9/5/2015 | 7:00 PM | Arizona State | 17 | Texas A&M | 38 | ESPN/Watch ESPN | Houston, TX |
| 9/5/2015 | 7:00 PM | UL-Lafayette | 33 | Kentucky | 40 | ESPNU/Watch ESPN | |
| 9/5/2015 | 7:00 PM | Mississippi Valley State | 0 | New Mexico | 66 | | |
| 9/5/2015 | 7:10 PM | South Dakota | 0 | Kansas State | 34 | | |
| 9/5/2015 | 7:30 PM | UNLV | 30 | Northern Illinois | 38 | | |
| 9/5/2015 | 7:30 PM | Texas | 3 | Notre Dame | 38 | NBC | |
| 9/5/2015 | 7:30 PM | Georgia Southern | 0 | West Virginia | 44 | | |
| 9/5/2015 | 7:30 PM | McNeese State | | LSU | | SEC Network/Watch ESPN | Canceled in the 1st Quarter |
| 9/5/2015 | 7:30 PM | New Mexico State | 13 | Florida | 61 | SEC Network/Watch ESPN | |
| 9/5/2015 | 8:00 PM | Wisconsin | 17 | Alabama | 35 | ABC/Watch ESPN | Arlington, TX |
| 9/5/2015 | 8:00 PM | Texas State | 16 | Florida State | 59 | ESPNews/Watch ESPN | |
| 9/5/2015 | 8:00 PM | Eastern Washington | 42 | Oregon | 61 | Pac-12 Network | |
| 9/5/2015 | 8:00 PM | Northern Iowa | 7 | Iowa State | 31 | | |
| 9/5/2015 | 8:00 PM | Tennessee Tech | 24 | Houston | 52 | ESPN3 | |
| 9/5/2015 | 8:00 PM | San Diego | 3 | San Diego State | 37 | | |
| 9/5/2015 | 10:00 PM | Mississippi State | 34 | Southern Miss | 16 | Fox Sports 1 | |
| 9/5/2015 | 11:00 PM | Arkansas State | 6 | USC | 55 | Pac-12 Network | |
| 9/6/2015 | 3:00 PM | Purdue |  31 | Marshall |  41 | Fox Sports 1 | |
| 9/7/2015 | 8:00 PM | Ohio State |  42 | Virginia Tech |  24 | ESPN/Watch ESPN | |