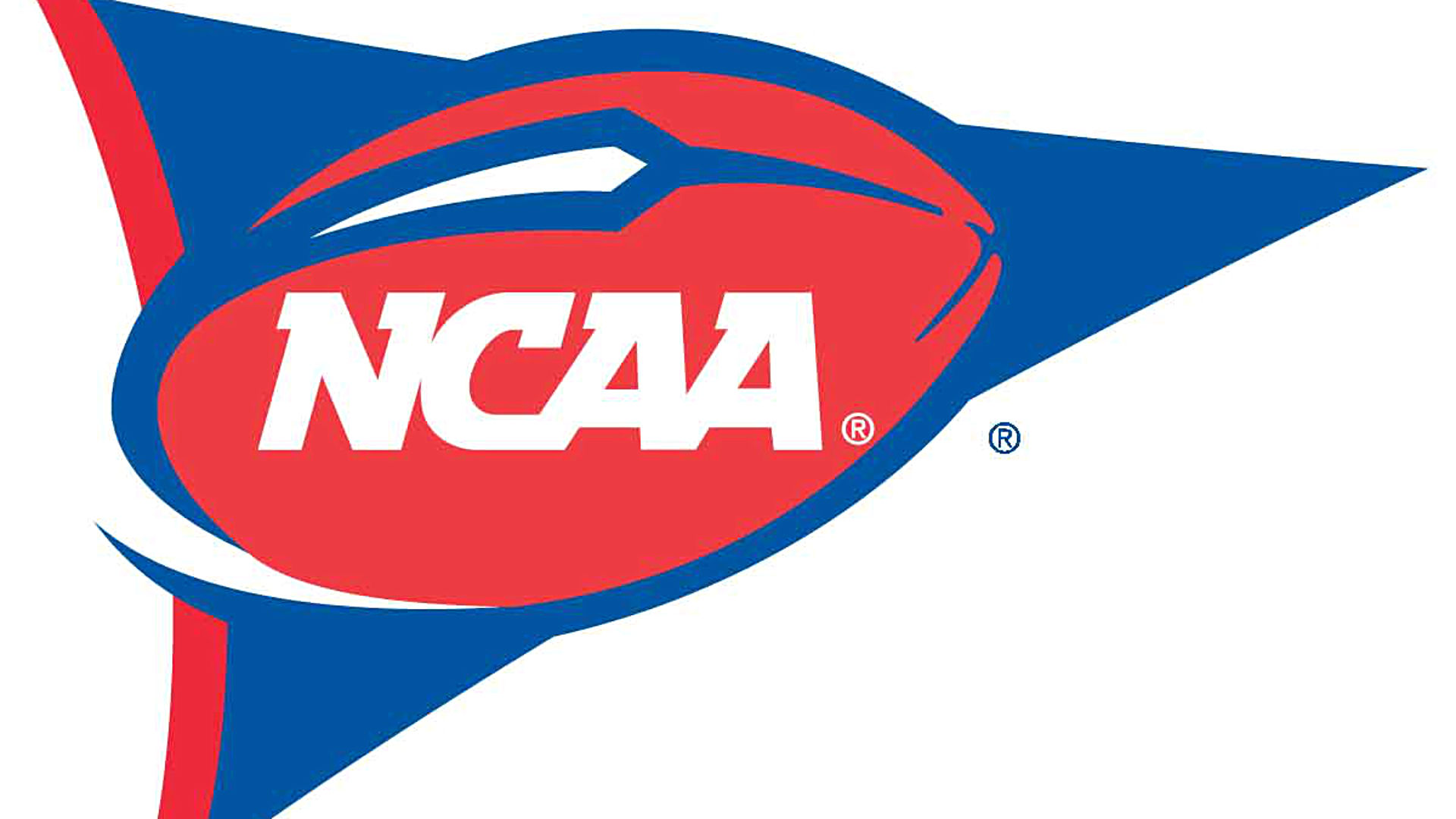 2015 FBS Week 12 (Nov. 17 – Nov. 21)
Week 12 of the FBS season will take place between Tuesday, November 17 and Saturday, November 21. Just like Week 11, the MACtion will be played on Tuesday and Wednesday with two games each night. Thursday and Friday have two games apiece as well before all the exciting action on Saturday.
Each game is listed below.
| | | | | | | | |
| --- | --- | --- | --- | --- | --- | --- | --- |
| Date | Time (EST) | Road Team | Road Score | Home Team | Home Score | TV | Notes |
| 11/17/2015 | 6:00 PM | Toledo | 44 | Bowling Green | 28 | ESPN2/Watch ESPN | |
| 11/17/2015 | 7:00 PM | Ball State | 31 | Ohio | 48 | ESPNU/Watch ESPN | |
| 11/18/2015 | 8:00 PM | Central Michigan | 27 | Kent State | 14 | ESPNU/Watch ESPN | |
| 11/18/2015 | 8:00 PM | Western Michigan | 19 | Northern Illinois | 27 | ESPN2/Watch ESPN | |
| 11/19/2015 | 7:30 PM | East Carolina | 44 | Central Florida | 7 | ESPN/Watch ESPN | |
| 11/19/2015 | 9:30 PM | UL-Monroe | 3 | Texas State | 16 | ESPNU/Watch ESPN | |
| 11/20/2015 | 8:00 PM | Cincinnati | 27 | South Florida | 65 | CBS | |
| 11/20/2015 | 9:30 PM | Air Force | 37 | Boise State | 30 | ESPN2/Watch ESPN | |
| 11/21/2015 | 12:00 PM | Memphis | 12 | Temple | 31 | ESPNU/Watch ESPN | |
| 11/21/2015 | 12:00 PM | West Virginia | 49 | Kansas | 0 | | |
| 11/21/2015 | 12:00 PM | Iowa State | 35 | Kansas State | 38 | Fox Sports 1 | |
| 11/21/2015 | 12:00 PM | Purdue | 20 | Iowa | 40 | ESPN2/Watch ESPN | |
| 11/21/2015 | 12:00 PM | Illinois | 23 | Minnesota | 32 | ESPNews/Watch ESPN | |
| 11/21/2015 | 12:00 PM | Michigan | 28 | Penn State | 16 | ABC/Watch ESPN | |
| 11/21/2015 | 12:00 PM | North Texas | 7 | Middle Tennessee | 41 | | |
| 11/21/2015 | 12:00 PM | Florida Atlantic | 14 | Florida | 20 | SEC Network/Watch ESPN | 1 OT |
| 11/21/2015 | 12:00 PM | The Citadel | 23 | South Carolina | 22 | SEC Network/Watch ESPN | |
| 11/21/2015 | 12:00 PM | North Carolina | 30 | Virginia Tech | 27 | ESPN/Watch ESPN | 1 OT |
| 11/21/2015 | 12:00 PM | Rutgers | 31 | Army | 21 | CBS Sports Network | |
| 11/21/2015 | 12:00 PM | Indiana | 47 | Maryland | 28 | | |
| 11/21/2015 | 12:30 PM | Georgia Tech | 21 | Miami (FL) | 38 | ESPN3 | |
| 11/21/2015 | 12:30 PM | Syracuse | 29 | North Carolina State | 42 | ESPN3 | |
| 11/21/2015 | 1:00 PM | Miami (OH) | 20 | Massachusetts | 13 | ESPN3 | |
| 11/21/2015 | 2:00 PM | South Alabama | 10 | Georgia State | 24 | ESPN3 | |
| 11/21/2015 | 2:30 PM | Western Kentucky | 63 | Florida International | 7 | | |
| 11/21/2015 | 3:00 PM | Fresno State | 10 | BYU | 52 | ESPN3 | |
| 11/21/2015 | 3:00 PM | Chattanooga | 13 | Florida State | 52 | ESPN3 | |
| 11/21/2015 | 3:30 PM | Buffalo | 21 | Akron | 42 | CBS Sports Network | |
| 11/21/2015 | 3:30 PM | Houston | 17 | Connecticut | 20 | ESPNU/Watch ESPN | |
| 11/21/2015 | 3:30 PM | Nevada | 27 | Utah State | 31 | ESPN3 | |
| 11/21/2015 | 3:30 PM | Michigan State | 17 | Ohio State | 14 | ABC/Watch ESPN | |
| 11/21/2015 | 3:30 PM | Old Dominion | 31 | Southern Miss | 56 | | |
| 11/21/2015 | 3:30 PM | Louisiana Tech | 17 | UTEP | 15 | Fox Sports Net | |
| 11/21/2015 | 3:30 PM | Wake Forest | 13 | Clemson | 33 | ESPN2/Watch ESPN | |
| 11/21/2015 | 3:30 PM | Duke | 34 | Virginia | 42 | ESPN3 | |
| 11/21/2015 | 3:30 PM | USC | 28 | Oregon | 48 | ESPN/Watch ESPN | |
| 11/21/2015 | 3:30 PM | Northwestern | 13 | Wisconsin | 7 | Big Ten Network | |
| 11/21/2015 | 3:30 PM | LSU | 17 | Ole Miss | 38 | CBS | |
| 11/21/2015 | 3:30 PM | Arizona | 37 | Arizona State | 52 | Fox Sports 1 | |
| 11/21/2015 | 3:30 PM | UCLA | 17 | Utah | 9 | Fox | |
| 11/21/2015 | 3:45 PM | Louisville | 34 | Pittsburgh | 45 | ESPNews/Watch ESPN | |
| 11/21/2015 | 4:00 PM | Charleston Southern | 6 | Alabama | 56 | SEC Network/Watch ESPN | |
| 11/21/2015 | 4:00 PM | Idaho | 34 | Auburn | 56 | SEC Network/Watch ESPN | |
| 11/21/2015 | 5:00 PM | New Mexico State | 37 | UL-Lafayette | 34 | ESPN3 | |
| 11/21/2015 | 5:30 PM | Colorado State | 28 | New Mexico | 21 | | |
| 11/21/2015 | 6:00 PM | Washington | 52 | Oregon State | 7 | Pac 12 Network | |
| 11/21/2015 | 7:00 PM | Rice | 24 | UT-San Antonio | 34 | | |
| 11/21/2015 | 7:00 PM | Mississippi State | 51 | Arkansas | 50 | ESPN/Watch ESPN | |
| 11/21/2015 | 7:00 PM | Georgia Southern | 17 | Georgia | 23 | ESPNU/Watch ESPN | 1 OT |
| 11/21/2015 | 7:00 PM | Navy | 44 | Tulsa | 21 | CBS Sports Network | |
| 11/21/2015 | 7:15 PM | Tennessee | 19 | Missouri | 8 | ESPN2/Watch ESPN | |
| 11/21/2015 | 7:30 PM | Charlotte | 10 | Kentucky | 58 | SEC Network/Watch ESPN | |
| 11/21/2015 | 7:30 PM | Texas A&M | 25 | Vanderbilt | 0 | SEC Network/Watch ESPN | |
| 11/21/2015 | 7:30 PM | Boston College | 16 | Notre Dame | 19 | NBC | Boston, MA |
| 11/21/2015 | 7:30 PM | Baylor | 45 | Oklahoma State | 35 | Fox | |
| 11/21/2015 | 8:00 PM | Tulane | 21 | SMU | 49 | ESPNews/Watch ESPN | |
| 11/21/2015 | 8:00 PM | TCU | 29 | Oklahoma | 30 | ABC/Watch ESPN | |
| 11/21/2015 | 10:30 PM | California | 22 | Stanford | 35 | ESPN/Watch ESPN | |
| 11/21/2015 | 10:30 PM | San Diego State | 52 | UNLV | 14 | CBS Sports Network | |
| 11/21/2015 | 10:45 PM | Colorado | 3 | Washington State | 27 | ESPN2/Watch ESPN | |
| 11/21/2015 | 11:00 PM | San Jose State | 42 | Hawaii | 23 | | |