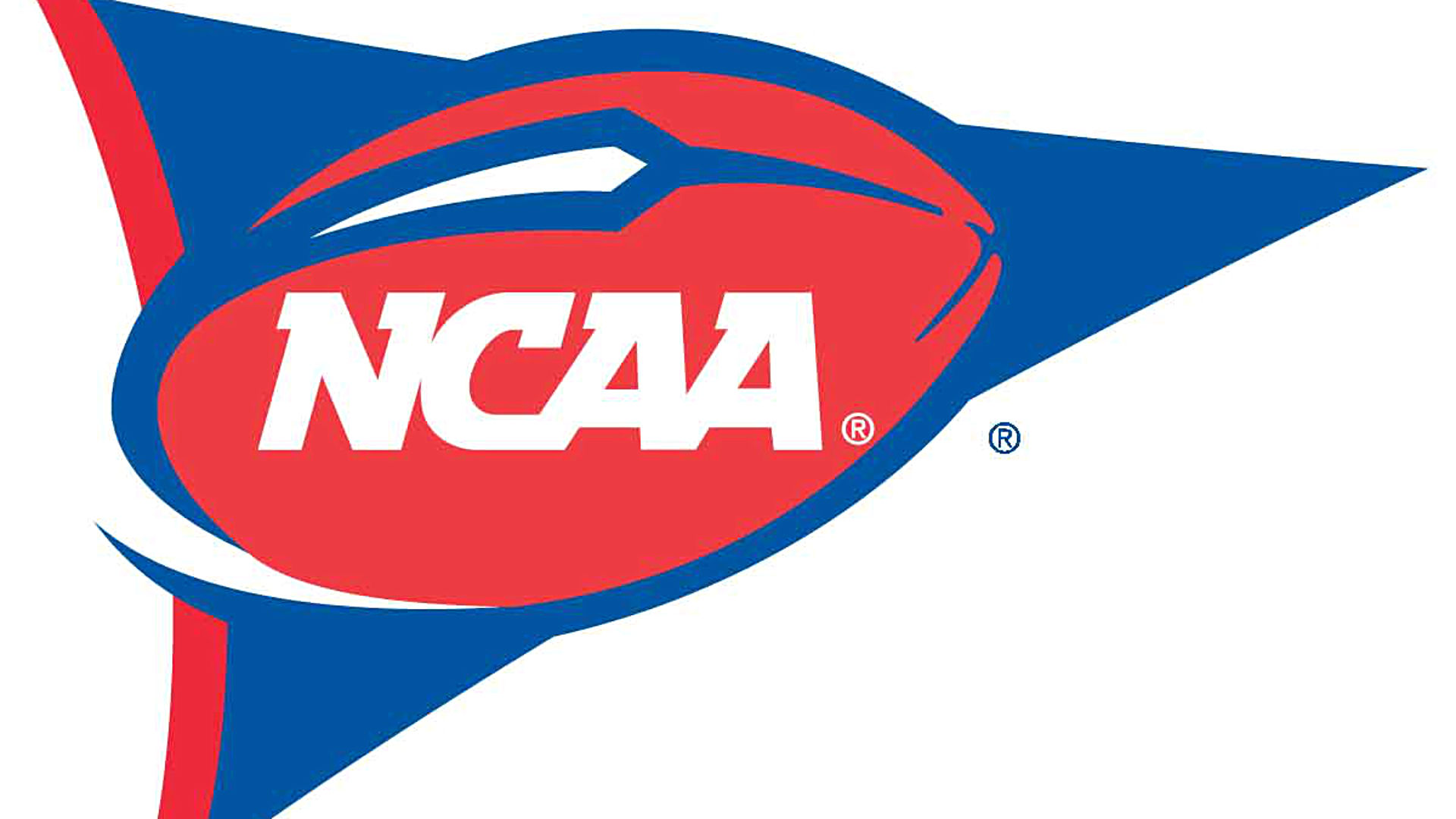 2015 FCS Week 1 (Aug. 29 – Sept. 6)
The college football season will kick off on Saturday, August 29 with the four time defending FCS Champions North Dakota State facing Montana on the road. That game will be broadcast on ESPN. For convenience, that game has been lumped in with the following week as part of Week 1 of the FCS season. The FCS will have games in week 1 each day between Thursday, September 3 and Sunday, September 6.
Each game is listed below.
| | | | | | | | |
| --- | --- | --- | --- | --- | --- | --- | --- |
| Date | Time (EST) | Road Team | Road Score | Home Team | Home Score | TV | Notes |
| 8/29/2015 | 3:30 PM | North Dakota State | 35 | Montana | 38 | ESPN/Watch ESPN | College Football Opener |
| 9/3/2015 | 7:00 PM | Central Arkansas | 16 | Samford | 45 | ESPN3 | |
| 9/3/2015 | 7:00 PM | Elon | 3 | Wake Forest | 41 | ESPN3 | |
| 9/3/2015 | 7:00 PM | North Greenville | 14 | Charleston Southern | 41 | | |
| 9/3/2015 | 7:00 PM | Valparaiso | 10 | Eastern Kentucky | 52 | | |
| 9/3/2015 | 7:00 PM | Kentucky Wesleyan | 12 | Murray State | 52 | | |
| 9/3/2015 | 7:00 PM | VMI | 36 | Ball State | 48 | ESPN3 | |
| 9/3/2015 | 7:00 PM | Stony Brook | | Toledo | | ESPN3 | Canceled at halftime |
| 9/3/2015 | 7:00 PM | Eastern Illinois | 5 | Western Illinois | 33 | ESPN3 | |
| 9/3/2015 | 7:00 PM | Pikeville | 20 | Campbell | 41 | | |
| 9/3/2015 | 7:00 PM | Southeastern Louisiana | 34 | Northwestern State | 20 | | |
| 9/3/2015 | 7:30 PM | Alcorn State | 6 | Georgia Tech | 69 | ESPN3 | |
| 9/3/2015 | 7:30 PM | Villanova | 15 | Connecticut | 20 | ESPN3 | |
| 9/3/2015 | 7:30 PM | Kennesaw State | 56 | East Tennessee State | 16 | | |
| 9/3/2015 | 9:00 PM | Southern Utah | 9 | Utah State | 12 | | |
| 9/3/2015 | 9:05 PM | Fort Lewis | 14 | Montana State | 45 | | |
| 9/3/2015 | 10:00 PM | UC Davis | 17 | Nevada | 31 | | |
| 9/3/2015 | 10:00 PM | New Hampshire | 13 | San Jose State | 43 | | |
| 9/3/2015 | 10:00 PM | Abilene Christian | 13 | Fresno State | 34 | | |
| 9/4/2015 | 7:00 PM | Rhode Island | 0 | Syracuse | 47 | ESPN3 | |
| 9/4/2015 | 7:00 PM | Fordham | 37 | Army | 35 | | |
| 9/4/2015 | 7:00 PM | Lehigh | 20 | Central Connecticut State | 14 | | |
| 9/4/2015 | 7:00 PM | Jacksonville | 20 | Delaware | 14 | | |
| 9/4/2015 | 8:00 PM | Weber State | 7 | Oregon State | 26 | Pac-12 Network | |
| 9/5/2015 | 12:00 PM | Kentucky Christian | 7 | Duquesne | 47 | | |
| 9/5/2015 | 12:00 PM | Dayton | 27 | Robert Morris | 24 | | |
| 9/5/2015 | 12:00 PM | Georgetown | 20 | St. Francis (PA) | 48 | | |
| 9/5/2015 | 12:00 PM | Colgate | 10 | Navy | 48 | CBS Sports Network | |
| 9/5/2015 | 12:00 PM | Illinois State | 14 | Iowa | 31 | Big Ten Network | |
| 9/5/2015 | 12:00 PM | Richmond | 21 | Maryland | 50 | ESPNU/Watch ESPN | |
| 9/5/2015 | 12:00 PM | Norfolk State | 13 | Rutgers | 63 | ESPNews/Watch ESPN | |
| 9/5/2015 | 12:00 PM | Tennessee-Martin | 3 | Ole Miss | 76 | SEC Network/Watch ESPN | |
| 9/5/2015 | 12:00 PM | South Dakota State | 41 | Kansas | 38 | | |
| 9/5/2015 | 12:30 PM | Wofford | 10 | Clemson | 49 | ESPN3 | |
| 9/5/2015 | 1:00 PM | Youngstown State | 37 | Pittsburgh | 45 | ESPN3 | |
| 9/5/2015 | 1:00 PM | Maine | 3 | Boston College | 24 | ESPN3 | |
| 9/5/2015 | 1:00 PM | Holy Cross | 27 | Monmouth | 19 | ESPN3 | |
| 9/5/2015 | 2:00 PM | Portland State | 24 | Washington State | 17 | Pac-12 Network | |
| 9/5/2015 | 3:00 PM | American International | 3 | Bryant | 27 | | |
| 9/5/2015 | 3:00 PM | Texas A&M-Kingsville | 16 | Incarnate Word | 18 | | |
| 9/5/2015 | 3:05 PM | Butler | 17 | Indiana State | 52 | | |
| 9/5/2015 | 3:30 PM | Sam Houston State | 45 | Texas Tech | 59 | | |
| 9/5/2015 | 3:30 PM | Wagner | 16 | Rice | 56 | | |
| 9/5/2015 | 3:30 PM | Morgan State | 7 | Air Force | 63 | | |
| 9/5/2015 | 3:30 PM | Albany | 14 | Buffalo | 51 | ESPN3 | |
| 9/5/2015 | 3:30 PM | Presbyterian | 7 | Miami (OH) | 26 | ESPN3 | |
| 9/5/2015 | 3:30 PM | Howard | 0 | Appalachian State | 49 | ESPN3 | |
| 9/5/2015 | 3:35 PM | Western State | 34 | Northern Colorado | 42 | | |
| 9/5/2015 | 4:00 PM | Savannah State | 13 | Colorado State | 65 | | |
| 9/5/2015 | 4:00 PM | North Dakota | 24 | Wyoming | 13 | | |
| 9/5/2015 | 4:00 PM | SE Missouri State | 3 | Missouri | 34 | SEC Network/Watch ESPN | |
| 9/5/2015 | 4:00 PM | Southern Illinois | 47 | Indiana | 48 | ESPNews/Watch ESPN | |
| 9/5/2015 | 5:00 PM | Grambling | 14 | California | 73 | Pac-12 Network | |
| 9/5/2015 | 5:00 PM | Mercer | 28 | Austin Peay | 7 | | |
| 9/5/2015 | 6:00 PM | Morehead State | 7 | James Madison | 56 | | |
| 9/5/2015 | 6:00 PM | Garnder-Webb | 23 | South Alabama | 33 | ESPN3 | |
| 9/5/2015 | 6:00 PM | Marist | 0 | Bucknell | 17 | | |
| 9/5/2015 | 6:00 PM | Jacksonville State | 23 | Chattanooga | 20 | | |
| 9/5/2015 | 6:00 PM | William & Mary | 34 | Lafayette | 7 | | |
| 9/5/2015 | 6:00 PM | Davidson | 0 | The Citadel | 69 | ESPN3 | |
| 9/5/2015 | 6:00 PM | Bethune-Cookman | 0 | Miami (FL) | 45 | ESPN3 | Game shortened by 10 minutes |
| 9/5/2015 | 6:00 PM | Towson | 20 | East Carolina | 28 | ESPN3 | |
| 9/5/2015 | 6:00 PM | St. Anselm | 19 | Sacred Heart | 43 | | |
| 9/5/2015 | 6:00 PM | Kentucky State | 20 | Hampton | 35 | | |
| 9/5/2015 | 6:00 PM | St. Augustine's | 0 | North Carolina Central | 72 | | |
| 9/5/2015 | 6:00 PM | Shaw | 7 | North Carolina A&T | 61 | | |
| 9/5/2015 | 6:05 PM | Black Hills State | 0 | Idaho State | 55 | | |
| 9/5/2015 | 7:00 PM | Southern | 15 | Lousiana Tech | 62 | | |
| 9/5/2015 | 7:00 PM | Mississippi Valley State | 0 | New Mexico | 66 | | |
| 9/5/2015 | 7:00 PM | Mars Hill | 14 | Western Carolina | 42 | | |
| 9/5/2015 | 7:00 PM | Northern Arizona | 34 | Stephen F Austin | 28 | ESPN3 | |
| 9/5/2015 | 7:00 PM | Coastal Carolina | 38 | Furman | 35 | ESPN3 | |
| 9/5/2015 | 7:00 PM | Delaware State | 13 | Liberty | 32 | ESPN3 | |
| 9/5/2015 | 7:00 PM | Missouri State | 7 | Memphis | 63 | ESPN3 | |
| 9/5/2015 | 7:00 PM | Florida A&M | 3 | South Florida | 51 | ESPN3 | |
| 9/5/2015 | 7:00 PM | Jackson State | 14 | Middle Tennessee | 70 | | |
| 9/5/2015 | 7:00 PM | Alabama A&M | 10 | Cincinnati | 52 | ESPN3 | |
| 9/5/2015 | 7:00 PM | William Jewell | 30 | Drake | 44 | | |
| 9/5/2015 | 7:00 PM | Webber College | 13 | Stetson | 42 | ESPN3 | |
| 9/5/2015 | 7:10 PM | South Dakota | 0 | Kansas State | 34 | | |
| 9/5/2015 | 7:30 PM | McNeese State | | LSU | | SEC Network/Watch ESPN | Canceled in the 1st Quarter |
| 9/5/2015 | 8:00 PM | San Diego | 3 | San Diego State | 37 | | |
| 9/5/2015 | 8:00 PM | Eastern Washington | 42 | Oregon | 61 | Pac-12 Network | |
| 9/5/2015 | 8:00 PM | Northern Iowa | 7 | Iowa State | 31 | | |
| 9/5/2015 | 8:00 PM | Tennessee Tech | 24 | Houston | 52 | ESPN3 | |
| 9/5/2015 | 8:00 PM | Lamar | 3 | Bacone College | 66 | | |
| 9/5/2015 | 8:00 PM | Bethany (KS) | 7 | Houston Baptist | 51 | | |
| 9/5/2015 | 9:00 PM | Cal Poly | 20 | Montana | 19 | | |
| 9/5/2015 | 9:00 PM | Prairie View | 38 | Texas Southern | 11 | | Houston, TX |
| 9/5/2015 | 9:05 PM | Eastern Oregon | 20 | Sacramento State | 41 | | |
| 9/6/2015 | 3:30 PM | Arkansas-Pine Bluff |  7 | South Carolina State |  35 | ESPN/Watch ESPN | Orlando, FL |
| 9/6/2015 | 7:00 PM | Alabama State |  14 | Tennessee State |  24 | | |