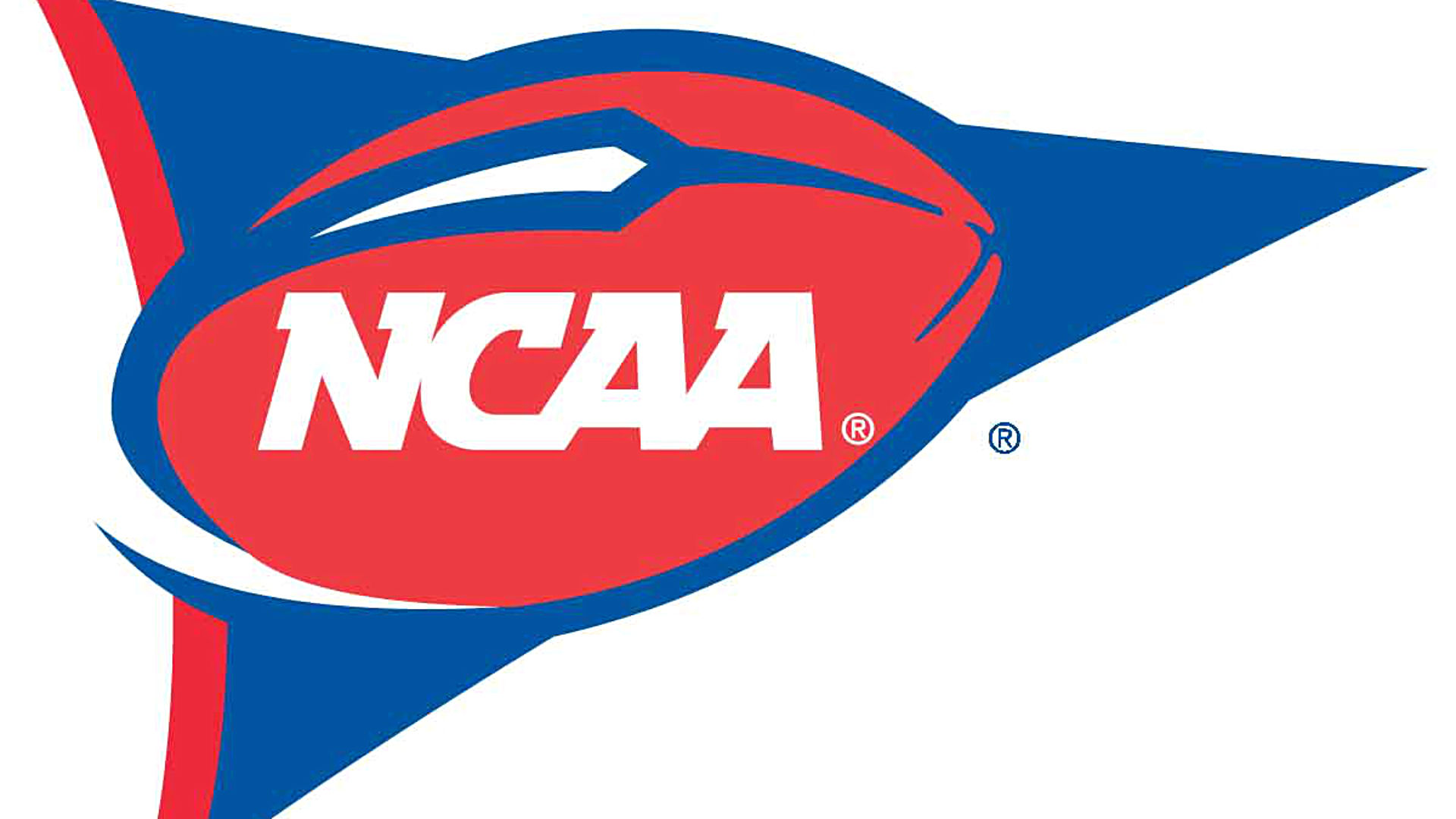 2015 FCS Week 7 (Oct. 15 – Oct. 17)
Week 7 of the FCS season will take place between Thursday, October 15 and Saturday, October 17. Just like week 6, there will be only one game on Thursday night (Alabama State at Arkansas-Pine Bluff) and no games on Friday. The remainder of the games are on Saturday.
Each game is listed below.
| | | | | | | | |
| --- | --- | --- | --- | --- | --- | --- | --- |
| Date | Time (EST) | Road Team | Road Score | Home Team | Home Score | TV | Notes |
| 10/15/2015 | 7:30 PM | Alabama State | 31 | Arkansas-Pine Bluff | 24 | ESPNU/Watch ESPN | |
| 10/17/2015 | 12:00 PM | Dartmouth | 34 | Central Connecticut State | 7 | | |
| 10/17/2015 | 12:00 PM | Colgate | 17 | Georgetown | 13 | | |
| 10/17/2015 | 12:00 PM | Richmond | 37 | Rhode Island | 12 | | |
| 10/17/2015 | 12:00 PM | Bucknell | 14 | Army | 21 | CBS Sports Network | |
| 10/17/2015 | 12:00 PM | Duquesne | 17 | Bryant | 38 | ESPN3/Watch ESPN | |
| 10/17/2015 | 12:00 PM | New Hampshire | 18 | William & Mary | 34 | | |
| 10/17/2015 | 12:00 PM | Princeton | 31 | Brown | 38 | | |
| 10/17/2015 | 1:00 PM | Gardner-Webb | 7 | Kennesaw State | 12 | ESPN3 | |
| 10/17/2015 | 1:00 PM | Liberty | 17 | Monmouth | 20 | ESPN3 | 1 OT |
| 10/17/2015 | 1:00 PM | Holy Cross | 41 | Fordham | 47 | | 1 OT |
| 10/17/2015 | 1:00 PM | Cornell | 6 | Sacred Heart | 31 | | |
| 10/17/2015 | 1:00 PM | Davidson | 7 | Butler | 38 | | |
| 10/17/2015 | 1:00 PM | Edward Waters | 28 | Jacksonville | 49 | ESPN3 | |
| 10/17/2015 | 1:00 PM | Campbell | 16 | Stetson | 6 | ESPN3 | |
| 10/17/2015 | 1:00 PM | Hampton | 20 | Morgan State | 10 | | |
| 10/17/2015 | 1:00 PM | Bethune-Cookman | 14 | North Carolina A&T | 24 | | |
| 10/17/2015 | 1:30 PM | Chattanooga | 33 | VMI | 27 | ESPN3 | |
| 10/17/2015 | 2:00 PM | Jackson State | 22 | Alabama A&M | 28 | | |
| 10/17/2015 | 2:00 PM | Eastern Kentucky | 27 | Southeast Missouri State | 10 | | |
| 10/17/2015 | 2:00 PM | Charleston Southern | 10 | Presbyterian | 7 | | |
| 10/17/2015 | 2:00 PM | North Carolina Central | 39 | Savannah State | 22 | | |
| 10/17/2015 | 2:00 PM | Howard | 10 | South Carolina State | 49 | | |
| 10/17/2015 | 2:00 PM | Dayton | 44 | Valparaiso | 14 | ESPN3 | |
| 10/17/2015 | 2:00 PM | Western Carolina | 24 | Wofford | 17 | ESPN3 | |
| 10/17/2015 | 3:00 PM | Sam Houston State | 49 | Abilene Christian | 21 | | |
| 10/17/2015 | 3:00 PM | Delaware State | 13 | Florida A&M | 41 | | |
| 10/17/2015 | 3:00 PM | Grambling | 35 | Alcorn State | 34 | ESPN3 | 1 OT |
| 10/17/2015 | 3:00 PM | Texas Southern | 49 | Mississippi Valley State | 21 | | |
| 10/17/2015 | 3:00 PM | Southern Illinois | 36 | Indiana State | 39 | ESPN3 | |
| 10/17/2015 | 3:00 PM | James Madison | 51 | Elon | 0 | | |
| 10/17/2015 | 3:00 PM | Illinois State | 38 | Missouri State | 2 | ESPN3 | |
| 10/17/2015 | 3:00 PM | The Citadel | 44 | Samford | 25 | ESPN3 | |
| 10/17/2015 | 3:30 PM | Wagner | 14 | St. Francis (PA) | 43 | ESPN3 | |
| 10/17/2015 | 3:30 PM | South Dakota | 24 | North Dakota State | 21 | ESPN3 | |
| 10/17/2015 | 3:30 PM | Harvard | 42 | Lafayette | 0 | | |
| 10/17/2015 | 3:30 PM | Villanova | 37 | Albany | 0 | | |
| 10/17/2015 | 3:30 PM | Yale | 21 | Maine | 10 | | |
| 10/17/2015 | 3:30 PM | Penn | 42 | Columbia | 7 | ESPN3 | |
| 10/17/2015 | 3:35 PM | UC Davis | 27 | Northern Colorado | 56 | | |
| 10/17/2015 | 3:35 PM | Montana State | 42 | Portland State | 59 | | |
| 10/17/2015 | 4:00 PM | South Dakota State | 38 | Youngstown State | 8 | ESPN3 | |
| 10/17/2015 | 4:00 PM | Houston Baptist | 17 | Nicholl State | 38 | | |
| 10/17/2015 | 4:00 PM | East Tennessee State | 0 | Mercer | 52 | ESPN3 | |
| 10/17/2015 | 4:35 PM | Eastern Washington | 45 | Idaho State | 28 | | |
| 10/17/2015 | 5:00 PM | Drake | 0 | San Diego | 27 | | |
| 10/17/2015 | 5:00 PM | Western Illinois | 24 | Northern Iowa | 19 | ESPN3 | |
| 10/17/2015 | 5:00 PM | Tennessee-Martin | 44 | Austin Peay | 14 | | |
| 10/17/2015 | 5:00 PM | Prairie View | 47 | Southern | 42 | | |
| 10/17/2015 | 6:00 PM | Towson | 21 | Stony Brook | 14 | | |
| 10/17/2015 | 7:00 PM | Eastern Illinois | 25 | Tennessee State | 22 | | 1 OT |
| 10/17/2015 | 7:00 PM | Jacksonville State | 42 | Tennessee Tech | 13 | | |
| 10/17/2015 | 7:00 PM | McNeese State | 28 | Central Arkansas | 13 | ESPN3 | |
| 10/17/2015 | 7:00 PM | Lamar | 35 | Northwestern State | 48 | | |
| 10/17/2015 | 8:00 PM | Stephen F Austin | 28 | Southeastern Louisiana | 27 | | |
| 10/17/2015 | 8:00 PM | Sacramento State | 0 | Southern Utah | 44 | | |
| 10/17/2015 | 8:00 PM | North Dakota | 24 | Weber State | 25 | | |