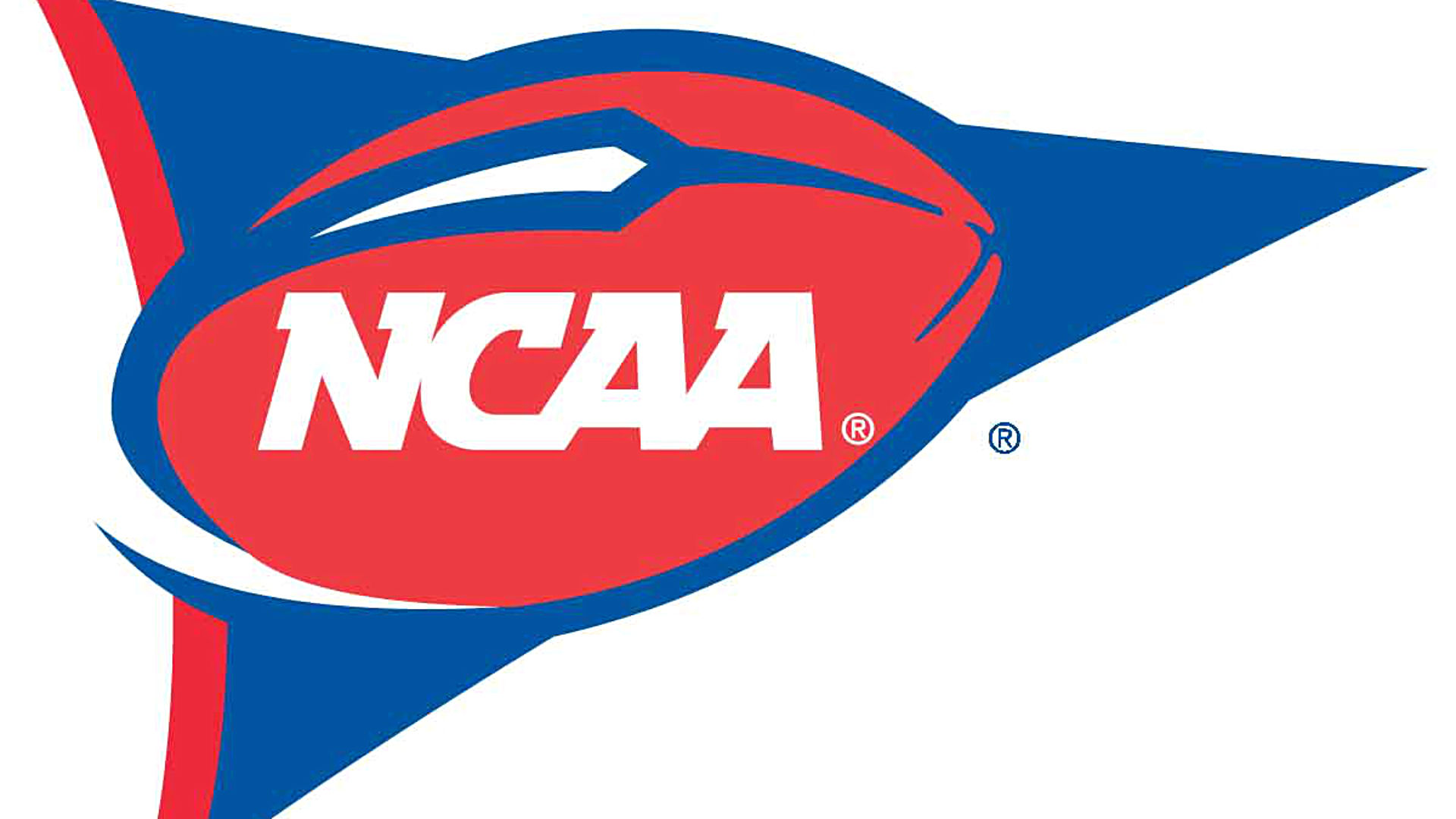 2015-16 FCS Football Standings (Updated through games on 1/9/2016)
College Football Standings for all Football Championship Subdivision (FCS) conferences for the 2015-16 season are listed below in alphabetical order. Standings are usually updated at the end of each day upon completion of all the games or by Sunday morning at the latest.
Each conference is listed below while only one conference has two divisions to separate their teams. That conference, the SWAC, is also broken down into each division. Clicking on the title of each conference or division standings will open it in a new page as well.
The FCS season has a special start the week before the FBS begins. The opening game for the FCS will be on Saturday August 29 when the four time defending FCS Champions North Dakota State travel to face Montana. The season will conclude in January 2016 with the FCS National Championship from Frisco, Texas. All conference title games and playoff games will be included in the standings below.
2015 Big Sky Football Standings
| Team | Conference Record | Overall Record |
| --- | --- | --- |
| Southern Utah | 7-1 | 8-4 |
| Portland State | 6-2 | 9-3 |
| Montana | 6-2 | 8-5 |
| Northern Arizona | 5-3 | 7-4 |
| Eastern Washington | 5-3 | 6-5 |
| Weber State | 5-3 | 6-5 |
| North Dakota | 5-3 | 7-4 |
| Montana State | 3-5 | 5-6 |
| Northern Colorado | 3-5 | 6-5 |
| Cal Poly | 3-5 | 4-7 |
| UC Davis | 2-6 | 2-9 |
| Sacramento State | 1-7 | 2-9 |
| Idaho State | 1-7 | 2-9 |
2015 Big South Football Standings
| Team | Conference Record | Overall Record |
| --- | --- | --- |
| Charleston Southern | 6-0 | 10-3 |
| Coastal Carolina | 4-2 | 9-3 |
| Monmouth | 3-3 | 5-6 |
| Liberty | 3-3 | 6-5 |
| Kennesaw State | 2-4 | 6-5 |
| Gardner-Webb | 2-4 | 4-7 |
| Presbyterian | 1-5 | 2-9 |
2015 Colonial Athletic Football Standings
| Team | Conference Record | Overall Record |
| --- | --- | --- |
| Richmond | 6-2 | 10-4 |
| William & Mary | 6-2 | 9-4 |
| James Madison | 6-2 | 9-3 |
| Towson | 5-3 | 7-4 |
| New Hampshire | 5-3 | 7-5 |
| Villanova | 5-3 | 6-5 |
| Delaware | 3-5 | 4-7 |
| Elon | 3-5 | 4-7 |
| Maine | 3-5 | 3-8 |
| Stony Brook | 3-5 | 5-5 |
| Albany | 2-6 | 3-8 |
| Rhode Island | 1-7 | 1-10 |
2015 FCS Independents Football Standings
| Team | Overall Record |
| --- | --- |
| East Tennessee State | 2-9 |
2015 Ivy League Football Standings
| Team | Conference Record | Overall Record |
| --- | --- | --- |
| Harvard | 6-1 | 9-1 |
| Dartmouth | 6-1 | 9-1 |
| Penn | 6-1 | 7-3 |
| Yale | 3-4 | 6-4 |
| Brown | 3-4 | 5-5 |
| Princeton | 2-5 | 5-5 |
| Cornell | 1-6 | 1-9 |
| Columbia | 1-6 | 2-8 |
| Team | Conference Record | Overall Record |
| --- | --- | --- |
| North Carolina A&T | 7-1 | 10-2 |
| Bethune-Cookman | 7-1 | 9-2 |
| North Carolina Central | 7-1 | 8-3 |
| South Carolina State | 6-2 | 7-4 |
| Hampton | 5-3 | 6-5 |
| Norfolk State | 4-4 | 4-7 |
| Morgan State | 4-4 | 4-6 |
| Savannah State | 1-7 | 1-9 |
| Howard | 1-7 | 1-10 |
| Florida A&M | 1-7 | 1-10 |
| Delaware State | 1-7 | 1-10 |
2015 Missouri Valley Football Standings
| Team | Conference Record | Overall Record |
| --- | --- | --- |
| North Dakota State | 7-1 | 13-2 |
| Illinois State | 7-1 | 10-3 |
| Western Illinois | 5-3 | 7-6 |
| Northern Iowa | 5-3 | 9-5 |
| South Dakota State | 5-3 | 8-4 |
| Indiana State | 3-5 | 5-6 |
| Youngstown State | 3-5 | 5-6 |
| South Dakota | 3-5 | 5-6 |
| Southern Illinois | 2-6 | 3-8 |
| Missouri State | 0-8 | 1-10 |
2015 Northeast Conference Football Standings
| Team | Conference Record | Overall Record |
| --- | --- | --- |
| Duquesne | 5-1 | 8-4 |
| Saint Francis (PA) | 4-2 | 6-4 |
| Central Connecticut State | 3-3 | 4-7 |
| Sacred Heart | 3-3 | 6-5 |
| Bryant | 3-3 | 5-6 |
| Robert Morris | 2-4 | 4-7 |
| Wagner | 1-5 | 1-10 |
2015 Ohio Valley Football Standings
| Team | Conference Record | Overall Record |
| --- | --- | --- |
| Jacksonville State | 8-0 | 14-1 |
| Eastern Illinois | 7-1 | 7-5 |
| Tennessee-Martin | 6-2 | 7-4 |
| Eastern Kentucky | 5-3 | 6-5 |
| Southeast Missouri State | 3-4 | 4-7 |
| Tennessee Tech | 3-5 | 4-7 |
| Murray State | 2-6 | 3-8 |
| Tennessee State | 1-6 | 4-6 |
| Austin Peay | 0-8 | 0-11 |
2015 Patriot League Football Standings
| Team | Conference Record | Overall Record |
| --- | --- | --- |
| Colgate | 6-0 | 9-5 |
| Fordham | 5-1 | 9-3 |
| Lehigh | 4-2 | 6-5 |
| Holy Cross | 3-3 | 6-5 |
| Georgetown | 2-4 | 4-7 |
| Bucknell | 1-5 | 4-7 |
| Lafayette | 0-6 | 1-10 |
2015 Pioneer Football League Standings
| Team | Conference Record | Overall Record |
| --- | --- | --- |
| Dayton | 7-1 | 10-2 |
| San Diego | 7-1 | 9-2 |
| Jacksonville | 6-2 | 9-2 |
| Morehead State | 6-2 | 7-4 |
| Marist | 4-4 | 5-6 |
| Butler | 4-4 | 6-5 |
| Drake | 4-4 | 5-6 |
| Campbell | 3-5 | 5-6 |
| Stetson | 1-7 | 3-8 |
| Davidson | 1-7 | 2-9 |
| Valparaiso | 1-7 | 1-9 |
2015 Southern Conference Football Standings
| Team | Conference Record | Overall Record |
| --- | --- | --- |
| Chattanooga | 6-1 | 9-4 |
| The Citadel | 6-1 | 9-4 |
| Western Carolina | 5-2 | 7-4 |
| Samford | 3-4 | 6-5 |
| Wofford | 3-4 | 5-6 |
| Mercer | 2-5 | 5-6 |
| Furman | 2-5 | 4-7 |
| VMI | 1-6 | 2-9 |
2015 Southland Conference Football Standings
| Team | Conference Record | Overall Record |
| --- | --- | --- |
| McNeese State | 9-1 | 10-1 |
| Sam Houston State | 8-2 | 11-4 |
| Central Arkansas | 7-2 | 7-4 |
| Incarnate Word | 5-4 | 6-5 |
| Northwestern State | 4-5 | 4-7 |
| Lamar | 4-5 | 5-6 |
| Stephen F. Austin | 4-5 | 4-7 |
| Abilene Christian | 3-6 | 3-8 |
| Nicholls State | 3-6 | 3-8 |
| Southeastern Louisiana | 3-6 | 4-7 |
| Houston Baptist | 0-8 | 1-9 |
2015 SWAC – East Division Football Standings
| East | Conference Record | Overall Record |
| --- | --- | --- |
| Alcorn State | 7-2 | 9-4 |
| Alabama State | 5-4 | 6-5 |
| Alabama A&M | 3-6 | 3-8 |
| Jackson State | 3-6 | 3-8 |
| Mississippi Valley State | 1-8 | 1-10 |
2015 SWAC – West Division Football Standings
| West | Conference Record | Overall Record |
| --- | --- | --- |
| Grambling State | 9-0 | 9-3 |
| Prairie View A&M | 8-1 | 8-2 |
| Southern University | 6-3 | 6-5 |
| Texas Southern | 2-7 | 3-7 |
| Arkansas-Pine Bluff | 1-8 | 2-9 |