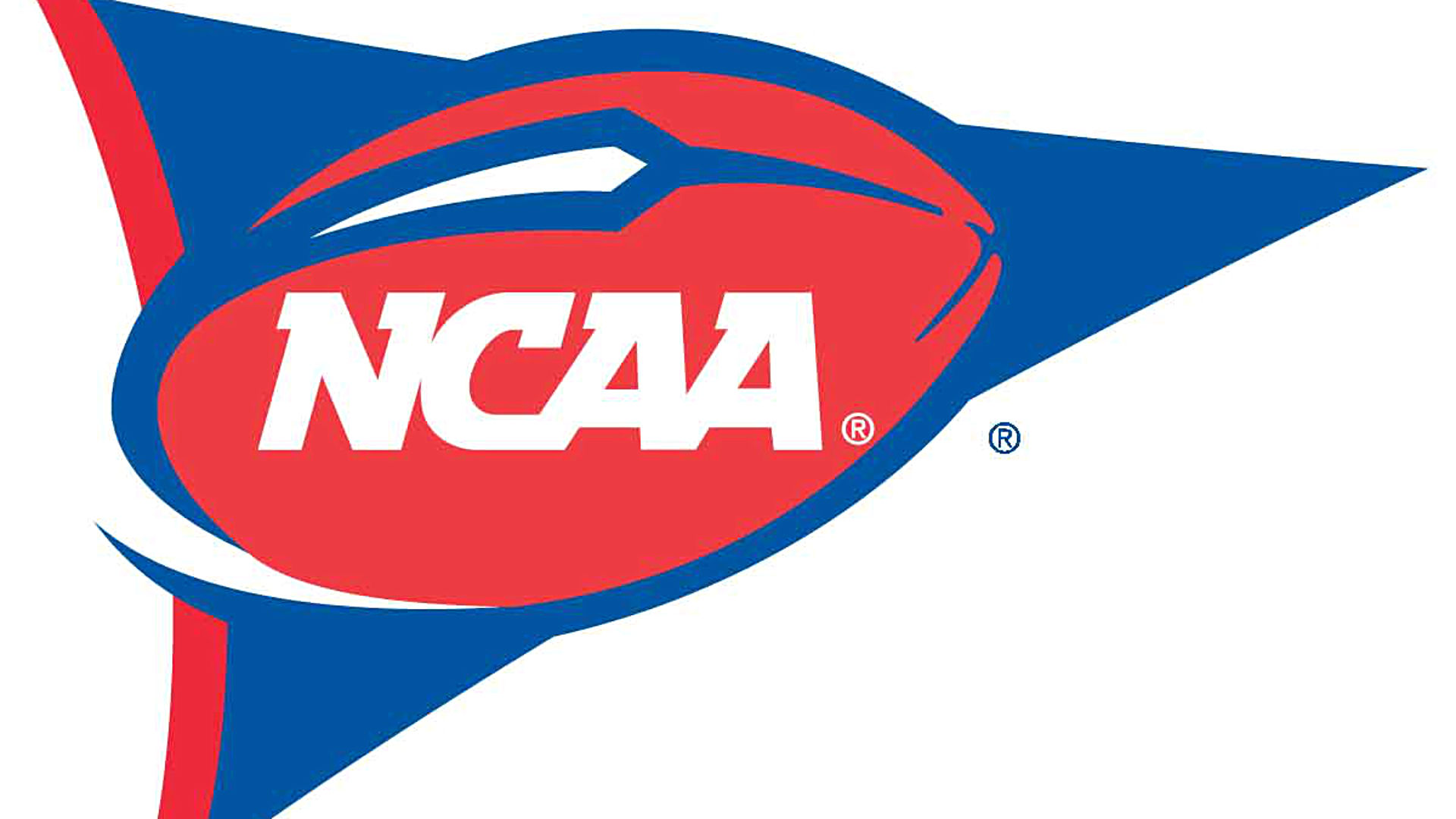 2015 Division 2 Football Standings (Updated through games on 12/19/2015)
College Football Standings for all Division 2 conferences for the 2015-16 season are below. Standings are usually updated no later than Sunday after completion of all the games.
Each conference listed below while conferences with two divisions has each division listed. For example, the CIAA (Central Intercollegiate Athletic Association) has the Northern Division and South Division listed separately. Clicking on the title of each conference or division standings will open it in a new page.
The Division 2 season starts on Thursday, September 3 and ends in December. There will be 24 teams competing in the Playoffs following the conclusion of the regular season. The playoffs will be played in November and December.
2015 Central Intercollegiate Athletic Association Northern Division Football Standings
| Northern | Conference Record | Overall Record |
| --- | --- | --- |
| Bowie State | 7-0 | 9-3 |
| Virginia Union | 6-1 | 8-3 |
| Virginia State | 4-3 | 6-4 |
| Chowan | 4-3 | 6-4 |
| Elizabeth City State | 2-5 | 5-5 |
| Lincoln (PA) | 1-6 | 3-7 |
2015 Central Intercollegiate Athletic Association Southern Division Football Standings
| Southern | Conference Record | Overall Record |
| --- | --- | --- |
| Winston-Salem State | 5-2 | 6-5 |
| Livingstone | 4-3 | 5-4 |
| Fayetteville State | 4-3 | 4-6 |
| Johnson C. Smith | 3-4 | 4-6 |
| St. Augustine's | 1-6 | 1-9 |
| Shaw | 1-6 | 1-9 |
2015 Great American Conference Football Standings
| Team | Conference Record | Overall Record |
| --- | --- | --- |
| Henderson State | 10-1 | 11-2 |
| Southwestern Oklahoma | 8-3 | 8-4 |
| Arkansas Tech | 8-3 | 9-3 |
| Southern Arkansas | 7-4 | 7-4 |
| Harding | 7-4 | 7-4 |
| Ouachita Baptist | 7-4 | 7-4 |
| Southeastern Oklahoma | 6-5 | 6-5 |
| East Central | 6-5 | 6-5 |
| Northwestern Oklahoma | 3-8 | 3-8 |
| Oklahoma Baptist | 2-9 | 2-9 |
| Arkansas-Monticello | 1-10 | 1-10 |
| Southern Nazarene | 1-10 | 1-10 |
2015 Great Lakes Intercollegiate Athletic Conference North Division Football Standings
| North | Conference Record | Overall Record |
| --- | --- | --- |
| Ferris State | 10-0 | 11-1 |
| Grand Valley State | 8-2 | 12-3 |
| Michigan Tech | 7-3 | 7-3 |
| Wayne State (MI) | 5-5 | 6-5 |
| Hillsdale | 5-5 | 5-6 |
| Northwood (MI) | 5-5 | 5-6 |
| Northern Michigan | 4-6 | 5-6 |
| Saginaw State | 1-9 | 1-10 |
2015 Great Lakes Intercollegiate Athletic Conference South Division Football Standings
| South | Conference Record | Overall Record |
| --- | --- | --- |
| Ashland | 10-0 | 10-1 |
| Ohio Dominican | 7-3 | 8-3 |
| Findlay | 5-5 | 6-5 |
| Tiffin | 4-6 | 5-6 |
| Walsh | 2-8 | 2-8 |
| Lake Erie | 2-8 | 2-9 |
| Malone | 0-10 | 0-10 |
2015 Great Lakes Valley Conference Football Standings
| Team | Conference Record | Overall Record |
| --- | --- | --- |
| Indianapolis | 8-0 | 10-2 |
| McKendree | 6-2 | 9-2 |
| Missouri S&T | 5-3 | 5-5 |
| Truman | 4-4 | 5-6 |
| William Jewell | 4-4 | 4-7 |
| St. Joseph's (IN) | 3-5 | 5-6 |
| Southwest Baptist | 3-5 | 4-6 |
| Quincy | 3-5 | 3-7 |
| Lincoln (MO) | 0-8 | 1-10 |
2015 Great Northwest Athletic Conference Football Standings
| Team | Conference Record | Overall Record |
| --- | --- | --- |
| Humboldt State | 6-0 | 10-2 |
| Western Oregon | 5-1 | 7-4 |
| Central Washington | 3-3 | 5-5 |
| Azusa Pacific | 3-3 | 6-4 |
| South Dakota Mines | 2-4 | 6-5 |
| Dixie State | 2-4 | 3-7 |
| Simon Fraser | 0-6 | 0-9 |
2015 Gulf South Conference Football Standings
| Team | Conference Record | Overall Record |
| --- | --- | --- |
| West Georgia | 6-1 | 12-2 |
| North Alabama | 6-1 | 9-3 |
| Valdosta State | 5-2 | 9-3 |
| Florida Tech | 5-2 | 7-4 |
| West Alabama | 3-4 | 7-4 |
| Delta State | 2-5 | 6-5 |
| Shorter | 1-6 | 2-8 |
| Mississippi College | 0-7 | 2-8 |
2015 Division 2 Independents Football Standings
| Team | Overall Record |
| --- | --- |
| North Greenville | 8-3 |
| Alderson-Broaddus | 6-4 |
| UNC Pembroke | 6-4 |
| Oklahoma Panhandle State | 5-5 |
| Kentucky Wesleyan | 4-6 |
| Limestone | 2-8 |
2015 Lone Star Conference Football Standings
| Team | Conference Record | Overall Record |
| --- | --- | --- |
| Texas A&M-Commerce | 6-0 | 8-4 |
| Midwestern State | 5-1 | 10-2 |
| Angelo State | 3-3 | 7-4 |
| West Texas A&M | 3-3 | 6-4 |
| Eastern New Mexico | 3-3 | 6-6 |
| Tarleton State | 1-5 | 3-7 |
| Texas A&M-Kingsville | 0-6 | 2-9 |
2015 Mid-America Intercollegiate Athletics Association Football Standings
| Team | Conference Record | Overall Record |
| --- | --- | --- |
| Northwest Missouri State | 11-0 | 15-0 |
| Emporia State | 9-2 | 11-3 |
| Central Missouri | 8-3 | 8-3 |
| Fort Hays State | 8-3 | 8-4 |
| Central Oklahoma | 6-5 | 7-5 |
| Missouri Western State | 6-5 | 6-5 |
| Pittsburg State | 6-5 | 6-5 |
| Washburn | 5-6 | 5-6 |
| Lindenwood | 3-8 | 3-8 |
| Northeastern State | 3-8 | 3-8 |
| Missouri Southern | 1-10 | 1-10 |
| Nebraska-Kearney | 0-11 | 0-11 |
2015 Mountain East Conference Football Standings
| Team | Conference Record | Overall Record |
| --- | --- | --- |
| Shepherd | 10-0 | 13-1 |
| Charleston (WV) | 9-1 | 10-2 |
| Glenville State | 6-4 | 7-4 |
| Fairmont State | 6-4 | 6-4 |
| Concord | 5-5 | 5-5 |
| Notre Dame (OH) | 5-5 | 5-6 |
| West Liberty | 5-5 | 5-6 |
| West Virginia State | 5-5 | 5-6 |
| West Virginia Wesleyan | 2-8 | 2-8 |
| Urbana | 1-9 | 2-9 |
| Virginia-Wise | 1-9 | 1-10 |
2015 Northeast-10 Conference Football Standings
| Team | Conference Record | Overall Record |
| --- | --- | --- |
| Assumption | 8-1 | 11-2 |
| New Haven | 7-2 | 7-4 |
| Merrimack | 6-3 | 6-5 |
| LIU Post | 5-4 | 7-4 |
| Stonehill | 5-4 | 7-4 |
| Bentley | 5-4 | 5-6 |
| American International | 4-5 | 4-7 |
| Southern Connecticut State | 3-6 | 4-7 |
| Saint Anselm | 2-7 | 3-8 |
| Pace | 0-9 | 1-10 |
2015 Northern Sun Intercollegiate Conference North Division Football Standings
| North | Conference Record | Overall Record |
| --- | --- | --- |
| Minnesota-Duluth | 8-3 | 9-3 |
| Bemidji State | 7-4 | 7-4 |
| Northern State | 6-5 | 6-5 |
| Saint Cloud State | 6-5 | 6-5 |
| Minnesota State-Moorhead | 6-5 | 6-5 |
| Minnesota-Crookston | 1-10 | 1-10 |
| Minot State | 1-10 | 1-10 |
| Mary | 1-10 | 1-10 |
2015 Northern Sun Intercollegiate Conference South Division Football Standings
| South | Conference Record | Overall Record |
| --- | --- | --- |
| Minnesota State | 10-1 | 10-2 |
| Augustana (SD) | 9-2 | 9-3 |
| Sioux Falls | 9-2 | 9-3 |
| Southwest Minnesota State | 8-3 | 8-3 |
| Upper Iowa | 6-5 | 6-5 |
| Winona State | 5-6 | 5-6 |
| Wayne State (NE) | 4-7 | 4-7 |
| Concordia-Saint Paul | 1-10 | 1-10 |
2015 Pennsylvania State Athletic Conference East Division Football Standings
| East | Conference Record | Overall Record |
| --- | --- | --- |
| West Chester | 6-1 | 7-4 |
| Shippensburg | 5-2 | 8-3 |
| Bloomsburg | 5-2 | 7-4 |
| Kutztown | 5-2 | 7-4 |
| East Stroudsburg | 4-3 | 6-5 |
| Lock Haven | 2-5 | 2-9 |
| Cheyney | 1-6 | 2-9 |
| Millersville | 0-7 | 0-11 |
2015 Pennsylvania State Athletic Conference West Division Football Standings
| West | Conference Record | Overall Record |
| --- | --- | --- |
| Slippery Rock | 6-1 | 12-2 |
| Indiana (PA) | 6-1 | 9-3 |
| California (PA) | 5-2 | 8-3 |
| Clarion | 4-3 | 7-4 |
| Gannon | 3-4 | 6-5 |
| Mercyhurst | 2-5 | 5-6 |
| Seton Hill | 2-5 | 3-8 |
| Edinboro | 0-7 | 0-11 |
2015 Rocky Mountain Athletic Conference Football Standings
| Team | Conference Record | Overall Record |
| --- | --- | --- |
| Colorado State-Pueblo | 9-0 | 12-2 |
| Colorado Mesa | 8-1 | 9-2 |
| Colorado Mines | 6-3 | 8-3 |
| Fort Lewis | 6-3 | 7-4 |
| Chadron State | 4-5 | 5-6 |
| Western State (CO) | 4-5 | 4-7 |
| Western New Mexico | 3-6 | 4-7 |
| Adams State | 3-6 | 3-8 |
| New Mexico Highlands | 2-7 | 29 |
| Black Hills | 0-9 | 0-11 |
2015 South Atlantic Conference Football Standings
| Team | Conference Record | Overall Record |
| --- | --- | --- |
| Catawba | 6-1 | 9-3 |
| Carson-Newman | 5-2 | 9-3 |
| Mars Hill | 5-2 | 6-5 |
| Newberry | 4-3 | 7-5 |
| Wingate | 3-4 | 6-5 |
| Lenoir-Rhyne | 3-4 | 5-5 |
| Tusculum | 2-5 | 4-7 |
| Brevard | 0-7 | 0-11 |
2015 Southern Intercollegiate Athletic Conference East Division Football Standings
| East | Conference Record | Overall Record |
| --- | --- | --- |
| Albany State | 4-0 | 6-4 |
| Fort Valley State | 3-1 | 5-4 |
| Morehouse | 2-2 | 5-5 |
| Clark Atlanta | 1-3 | 1-8 |
| Benedict | 0-4 | 0-10 |
2015 Southern Intercollegiate Athletic Conference West Division Football Standings
| West | Conference Record | Overall Record |
| --- | --- | --- |
| Miles | 5-0 | 7-5 |
| Tuskegee | 4-1 | 8-2 |
| Central State | 2-3 | 5-5 |
| Kentucky State | 2-3 | 3-7 |
| Stillman | 1-4 | 3-6 |
| Lane | 1-4 | 3-7 |