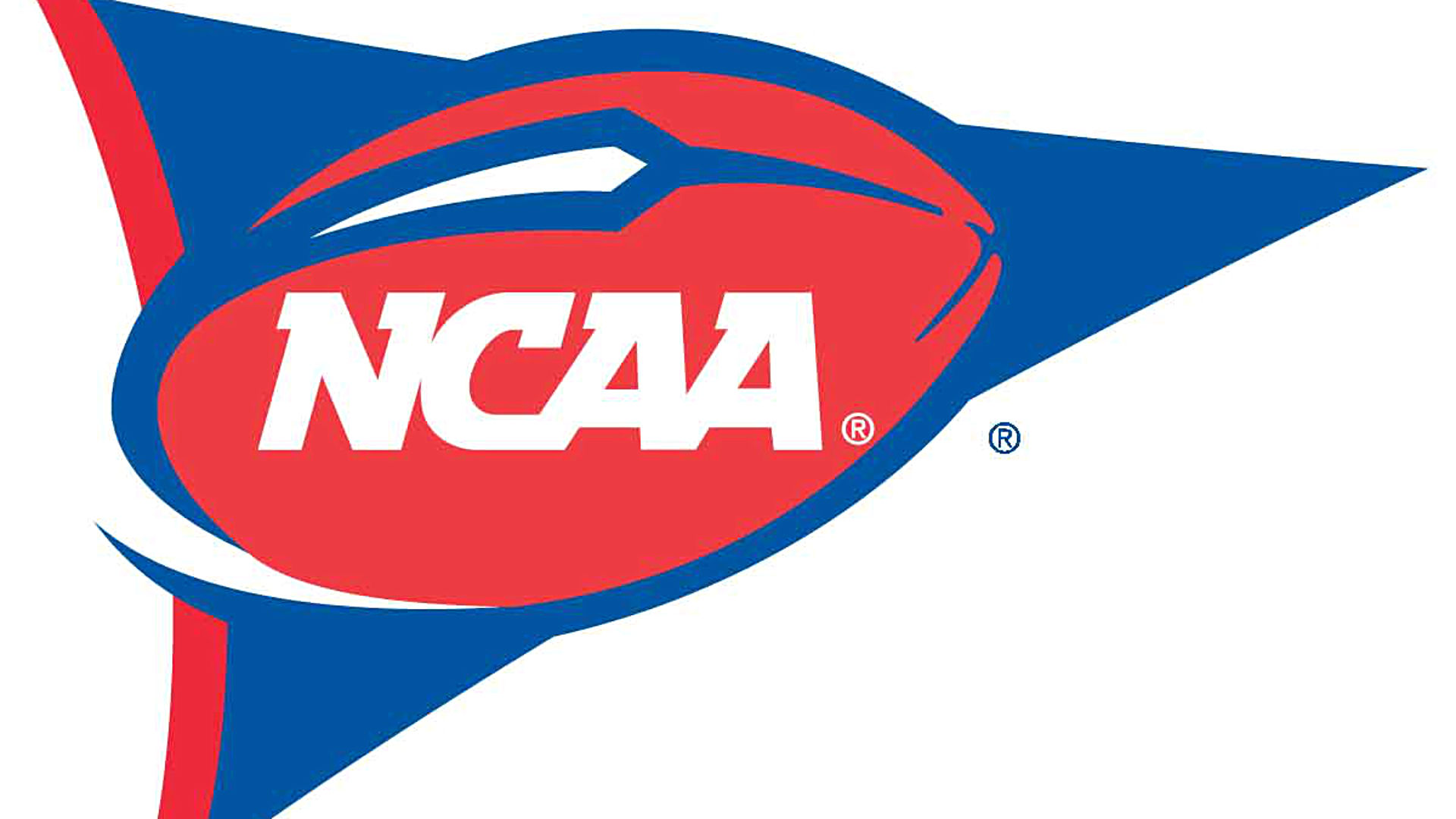 2015 Division 3 Football Standings (Updated through games on 12/18/2015)
College Football Standings for all the Division 3 conferences for the 2015-16 season are below in alphabetical order. Standings are typically updated by Sunday at the latest.
Each conference listed below and only the Midwest Conference is separated into divisions in Division 3 Football. Clicking on the title of each conference or division standings will open it in a new page as well.
The Division 3 season starts on Thursday, September 3 and will be completed in December 2015 with the National Championship Game.
The Division 3 Season will feature 32 teams making the playoffs with the Round of 32 starting on Saturday, November 21. The Round of 16 is slated for Saturday, November 28 while the Quarterfinals will be on Saturday, December 5. The semifinals will take place on Saturday, December 12.
2015 American Southwest Conference Football Standings
| Team | Conference Record | Overall Record |
| --- | --- | --- |
| Mary Hardin-Baylor | 4-1 | 11-2 |
| Hardin-Simmons | 4-1 | 9-2 |
| East Texas Baptist | 4-1 | 7-3 |
| Louisiana College | 1-4 | 3-7 |
| Sul Ross State | 1-4 | 3-7 |
| Howard Payne | 1-4 | 1-9 |
| McMurry | 0-0 | 4-6 |
| Belhaven | 0-0 | 2-8 |
2015 Centennial Conference Football Standings
| Team | Conference Record | Overall Record |
| --- | --- | --- |
| Johns Hopkins | 9-0 | 11-1 |
| Moravian | 7-2 | 8-3 |
| Muhlenberg | 7-2 | 8-3 |
| Gettysburg | 6-3 | 7-3 |
| Franklin and Marshall | 5-4 | 6-4 |
| Susquehanna | 4-5 | 5-5 |
| Dickinson | 3-6 | 3-7 |
| Juniata | 2-7 | 3-7 |
| Ursinus | 2-7 | 3-7 |
| McDaniel | 0-9 | 0-10 |
2015 College Conference of Illinois and Wisconsin Football Standings
| Team | Conference Record | Overall Record |
| --- | --- | --- |
| Wheaton (IL) | 7-0 | 11-1 |
| North Central (IL) | 6-1 | 7-3 |
| Illinois Wesleyan | 4-3 | 7-3 |
| Carthage | 4-3 | 5-5 |
| Augustana | 3-4 | 4-6 |
| North Park | 2-5 | 3-7 |
| Elmhurst | 1-6 | 4-6 |
| Millikin | 1-6 | 2-8 |
2015 Eastern Collegiate Football Conference Standings
| Team | Conference Record | Overall Record |
| --- | --- | --- |
| Norwich | 6-1 | 6-5 |
| Husson | 6-1 | 7-3 |
| Castleton State | 5-2 | 7-3 |
| Becker | 5-2 | 7-3 |
| SUNY-Maritime | 3-4 | 5-5 |
| Mount Ida | 2-5 | 2-8 |
| Anna Maria | 1-6 | 1-9 |
| Gallaudet | 0-7 | 0-9 |
2015 Empire 8 Football Standings
| Team | Conference Record | Overall Record |
| --- | --- | --- |
| Cortland State | 6-2 | 9-3 |
| St. John Fisher | 6-2 | 7-4 |
| Alfred | 5-3 | 8-3 |
| Buffalo State | 5-3 | 7-4 |
| Morrisville State | 4-4 | 6-4 |
| Utica | 3-5 | 4-6 |
| Brockport State | 3-5 | 5-5 |
| Ithaca | 2-6 | 4-6 |
| Hartwick | 2-6 | 4-6 |
2015 Heartland Collegiate Athletic Conference Football Standings
| Team | Conference Record | Overall Record |
| --- | --- | --- |
| Franklin | 8-0 | 8-3 |
| Mount St. Joseph | 6-2 | 7-3 |
| Rose-Hulman | 6-2 | 8-2 |
| Bluffton | 5-3 | 6-4 |
| Manchester | 5-3 | 5-4 |
| Anderson | 2-6 | 2-8 |
| Defiance | 2-6 | 2-8 |
| Hanover | 2-6 | 2-8 |
| Earlham | 0-8 | 0-10 |
2015 Iowa Intercollegiate Athletic Conference Football Standings
| Team | Conference Record | Overall Record |
| --- | --- | --- |
| Dubuque | 7-0 | 8-3 |
| Wartburg | 6-1 | 9-1 |
| Central | 4-3 | 6-4 |
| Coe | 3-4 | 4-6 |
| Loras | 3-4 | 4-6 |
| Simpson | 3-4 | 4-6 |
| Luther | 2-5 | 4-6 |
| Buena Vista | 0-7 | 1-9 |
2015 Division 3 Independents Football Standings
| Team | Overall Record |
| --- | --- |
| Finlandia | 3-7 |
| Maranatha Baptist | 1-8 |
| Alfred State | 1-9 |
2015 Liberty League Football Standings
| Team | Conference Record | Overall Record |
| --- | --- | --- |
| St. Lawrence | 6-1 | 8-3 |
| RPI | 6-1 | 9-2 |
| Hobart | 5-2 | 7-3 |
| WPI | 4-3 | 7-4 |
| Rochester | 3-4 | 5-4 |
| Merchant Marine | 2-5 | 3-6 |
| Springfield | 2-5 | 4-6 |
| Union | 0-7 | 0-10 |
2015 Middle Atlantic Conference Football Standings
| Team | Conference Record | Overall Record |
| --- | --- | --- |
| Albright | 8-1 | 10-2 |
| Delaware Valley | 7-2 | 9-2 |
| Stevenson | 7-2 | 9-2 |
| Widener | 6-3 | 6-4 |
| Lebanon Valley | 5-4 | 5-5 |
| Lycoming | 4-5 | 4-6 |
| King's | 3-6 | 3-7 |
| FDU-Florham | 2-7 | 3-7 |
| Wilkes | 2-7 | 2-8 |
| Misericordia | 1-8 | 1-9 |
2015 Massachusetts State Collegiate Athletic Conference Football Standings
| Team | Conference Record | Overall Record |
| --- | --- | --- |
| Framingham State | 8-0 | 9-2 |
| Fitchburg State | 6-2 | 8-3 |
| Bridgewater State | 6-2 | 7-4 |
| Worcester State | 4-4 | 4-6 |
| Western Connecticut | 4-4 | 5-5 |
| Massachusetts Maritime | 3-5 | 4-6 |
| Massachusetts-Dartmouth | 3-5 | 4-6 |
| Plymouth State | 1-7 | 2-8 |
| Westfield State | 1-7 | 2-8 |
2015 Michigan Intercollegiate Athletic Association Football Standings
| Team | Conference Record | Overall Record |
| --- | --- | --- |
| Albion | 5-1 | 9-1 |
| Olivet | 5-1 | 9-2 |
| Adrian | 4-2 | 7-3 |
| Trine | 4-2 | 6-4 |
| Alma | 2-4 | 5-5 |
| Kalamazoo | 1-5 | 3-7 |
| Hope | 0-6 | 2-8 |
2015 Minnesota Intercollegiate Athletic Conference Football Standings
| Team | Conference Record | Overall Record |
| --- | --- | --- |
| St. Thomas (MN) | 8-0 | 14-1 |
| St. John's (MN) | 7-1 | 10-2 |
| Gustavus Adolphus | 5-3 | 7-3 |
| Concordia-Moorhead | 5-3 | 7-3 |
| Augsburg | 4-4 | 5-5 |
| Bethel | 4-4 | 5-5 |
| Hamline | 2-6 | 4-6 |
| St. Olaf | 1-7 | 2-8 |
| Carleton | 0-8 | 1-9 |
2015 Midwest Conference North Division Football Standings
| North | Conference Record | Overall Record |
| --- | --- | --- |
| St. Norbert | 5-0 | 10-1 |
| Carroll | 4-1 | 6-4 |
| Ripon | 3-2 | 7-3 |
| Macalester | 2-3 | 4-6 |
| Beloit | 1-4 | 3-7 |
| Lawrence | 0-5 | 1-9 |
2015 Midwest Conference South Division Football Standings
| South | Conference Record | Overall Record |
| --- | --- | --- |
| Monmouth | 5-0 | 8-2 |
| Cornell | 3-2 | 5-5 |
| Illinois College | 3-2 | 5-5 |
| Lake Forest | 3-2 | 4-6 |
| Knox | 1-4 | 3-7 |
| Grinnell | 0-5 | 2-8 |
2015 Northern Athletics Collegiate Conference Football Standings
| Team | Conference Record | Overall Record |
| --- | --- | --- |
| Lakeland | 6-0 | 8-3 |
| Benedictine | 5-1 | 7-3 |
| Wisconsin Lutheran | 4-2 | 5-5 |
| Concordia (WI) | 3-3 | 3-7 |
| Aurora | 2-4 | 3-7 |
| Rockford | 1-5 | 3-7 |
| Concordia-Chicago | 0-6 | 2-8 |
2015 North Coast Athletic Conference Football Standings
| Team | Conference Record | Overall Record |
| --- | --- | --- |
| Wabash | 9-0 | 12-1 |
| DePauw | 7-2 | 8-2 |
| Wittenberg | 7-2 | 8-2 |
| Denison | 6-3 | 7-3 |
| Ohio Wesleyan | 5-4 | 5-5 |
| Hiram | 4-5 | 4-6 |
| Oberlin | 3-6 | 3-7 |
| Wooster | 2-7 | 2-8 |
| Kenyon | 2-7 | 2-8 |
| Allegheny | 0-9 | 0-10 |
2015 New England Football Conference Standings
| Team | Conference Record | Overall Record |
| --- | --- | --- |
| Western New England | 7-0 | 10-1 |
| Salve Regina | 5-2 | 8-2 |
| Endicott | 5-2 | 5-5 |
| Coast Guard | 4-3 | 5-5 |
| Curry | 3-4 | 4-6 |
| MIT | 2-5 | 2-8 |
| Maine Maritime | 2-5 | 3-6 |
| Nichols | 0-7 | 1-9 |
2015 New England Small College Athletic Conference Football Standings
| Team | Conference Record | Overall Record |
| --- | --- | --- |
| Amherst | 8-0 | 8-0 |
| Trinity (CT) | 7-1 | 7-1 |
| Tufts | 6-2 | 6-2 |
| Middlebury | 5-3 | 5-3 |
| Wesleyan | 5-3 | 5-3 |
| Hamilton | 2-6 | 2-6 |
| Williams | 2-6 | 2-6 |
| Bates | 2-6 | 2-6 |
| Bowdoin | 2-6 | 2-6 |
| Colby | 1-7 | 1-7 |
2015 New Jersey Athletic Conference Football Standings
| Team | Conference Record | Overall Record |
| --- | --- | --- |
| Wesley | 8-1 | 11-2 |
| Salisbury | 7-1 | 7-3 |
| Kean | 6-3 | 8-3 |
| Rowan | 5-4 | 6-4 |
| Frostburg State | 5-4 | 6-4 |
| TCNJ | 4-4 | 4-5 |
| Montclair State | 4-5 | 4-6 |
| Christopher Newport | 4-5 | 4-6 |
| William Paterson | 1-8 | 2-8 |
| Southern Virginia | 0-9 | 0-10 |
2015 Northwest Conference Football Standings
| Team | Conference Record | Overall Record |
| --- | --- | --- |
| Linfield | 7-0 | 12-1 |
| Whitworth | 6-1 | 9-2 |
| Puget Sound | 5-2 | 6-3 |
| Pacific | 4-3 | 6-4 |
| George Fox | 2-5 | 4-6 |
| Pacific Lutheran | 2-5 | 2-7 |
| Willamette | 2-5 | 2-7 |
| Lewis and Clark | 0-7 | 0-9 |
2015 Ohio Athletic Conference Football Standings
| Team | Conference Record | Overall Record |
| --- | --- | --- |
| Mount Union | 9-0 | 15-0 |
| Ohio Northern | 7-2 | 9-3 |
| John Carroll | 7-2 | 8-2 |
| Baldwin Wallace | 7-2 | 7-3 |
| Heidelberg | 5-4 | 5-5 |
| Otterbein | 4-5 | 4-6 |
| Capital | 3-6 | 3-7 |
| Marietta | 2-7 | 2-8 |
| Muskingum | 1-8 | 1-9 |
| Wilmington | 0-9 | 1-9 |
2015 Old Dominion Athletic Conference Football Standings
| Team | Conference Record | Overall Record |
| --- | --- | --- |
| Washington and Lee | 7-0 | 10-1 |
| Guilford | 6-1 | 9-1 |
| Hampden-Sydney | 4-3 | 6-4 |
| Emory and Henry | 4-3 | 6-4 |
| Randolph-Macon | 3-4 | 4-6 |
| Bridgewater (VA) | 2-5 | 4-6 |
| Shenandoah | 1-6 | 4-6 |
| Catholic | 1-6 | 3-7 |
2015 Presidents' Athletic Conference Football Standings
| Team | Conference Record | Overall Record |
| --- | --- | --- |
| Thomas More | 8-0 | 11-1 |
| Westminster (PA) | 7-1 | 9-2 |
| Washington and Jefferson | 6-2 | 8-2 |
| Carnegie Mellon | 6-2 | 8-3 |
| Case Western Reserve | 6-2 | 7-3 |
| Bethany | 4-4 | 5-5 |
| St. Vincent | 3-5 | 4-6 |
| Waynesburg | 2-6 | 3-7 |
| Geneva | 1-7 | 2-8 |
| Thiel | 1-7 | 2-8 |
| Grove City | 0-8 | 0-10 |
2015 Southern Athletic Association Football Standings
| Team | Conference Record | Overall Record |
| --- | --- | --- |
| Hendrix | 7-1 | 8-3 |
| Centre | 6-2 | 8-2 |
| Berry | 6-2 | 7-3 |
| Washington U. | 5-3 | 6-4 |
| Chicago U. | 5-3 | 6-4 |
| Birmingham-Southern | 3-5 | 5-5 |
| Millsaps | 2-6 | 3-7 |
| Rhodes | 2-6 | 4-6 |
| Sewanee | 0-8 | 1-9 |
2015 Southern Collegiate Athletic Conference Football Standings
| Team | Conference Record | Overall Record |
| --- | --- | --- |
| Texas Lutheran | 3-0 | 8-2 |
| Trinity (TX) | 2-1 | 8-2 |
| Austin | 1-2 | 5-5 |
| Southwestern | 0-3 | 2-8 |
2015 Southern California Intercollegiate Athletic Conference Football Standings
| Team | Conference Record | Overall Record |
| --- | --- | --- |
| La Verne | 7-0 | 8-2 |
| Claremont-Mudd-Scripps | 6-1 | 7-2 |
| Occidental | 4-3 | 5-4 |
| Chapman | 4-3 | 4-5 |
| Redlands | 4-3 | 4-5 |
| Cal Lutheran | 2-5 | 4-5 |
| Pomona-Pitzer | 1-6 | 2-7 |
| Whittier | 0-7 | 0-9 |
2015 Upper Midwest Athletic Conference Football Standings
| Team | Conference Record | Overall Record |
| --- | --- | --- |
| St. Scholastica | 9-0 | 9-2 |
| Northwestern (MN) | 8-1 | 8-2 |
| Westminster (MO) | 6-3 | 6-4 |
| MacMurray | 5-4 | 6-4 |
| Eureka | 4-5 | 5-5 |
| Minnesota-Morris | 4-5 | 4-6 |
| Crown | 4-5 | 4-6 |
| Greenville | 3-6 | 3-7 |
| Iowa Wesleyan | 1-8 | 1-9 |
| Martin Luther | 1-8 | 2-8 |
2015 USA South Athletic Conference Football Standings
| Team | Conference Record | Overall Record |
| --- | --- | --- |
| Huntingdon | 7-0 | 10-2 |
| N.C. Wesleyan | 5-2 | 5-5 |
| Maryville (TN) | 5-2 | 8-2 |
| LaGrange | 2-4 | 2-7 |
| Averett | 2-4 | 2-7 |
| Ferrum | 2-5 | 2-8 |
| Greensboro | 2-5 | 3-7 |
| Methodist | 2-5 | 4-6 |
2015 Wisconsin Intercollegiate Athletic Conference Football Standings
| Team | Conference Record | Overall Record |
| --- | --- | --- |
| UW-Oshkosh | 7-0 | 11-2 |
| UW-Whitewater | 6-1 | 12-2 |
| UW-Platteville | 5-2 | 8-2 |
| UW-Stevens Point | 3-4 | 5-5 |
| UW-River Falls | 3-4 | 4-6 |
| UW-La Crosse | 2-5 | 3-7 |
| UW-Stout | 2-5 | 3-7 |
| UW-Eau Claire | 0-7 | 0-10 |