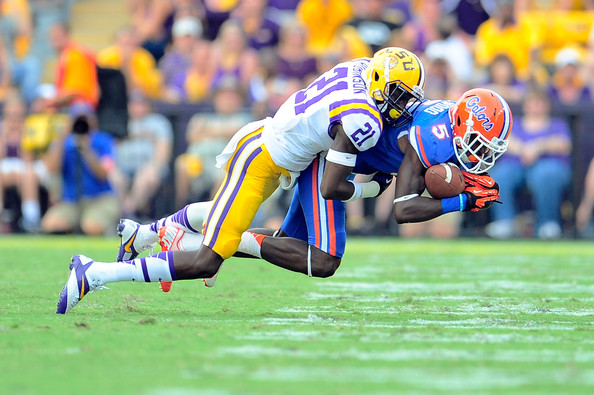 Rashard Robinson Plans To Re-Enroll At LSU
Former LSU defensive back plans to re-enroll at Louisiana State in May according to The New Orleans Times-Picayune.
It was reported in January that he was going to re-enroll in the fall of 2015 and re-join the football team in 2016 provided he is academically eligible. While the re-enrollment has moved up, the plan to re-join the football team in 2016 has not changed.
Robinson is currently enrolled at Pompano Beach Community College where he is trying to improve his academics.
Robinson was a freshman in 2013 where he played in 12 games and made 2 starts. He record 16 total tackles with half a tackle-for-loss. He also recorded one interception, which came against Texas A&M.
Last season, Robinson played in 8 games, recording 17 tackles, 1 tackle-for-loss, and one pass defended. He started six of the 8 games in which he appeared. He was suspended twice during the 2014 season starting with the season opener against Wisconsin and then again when the Tigers faced Alabama. He did not play again after his suspension against Alabama.