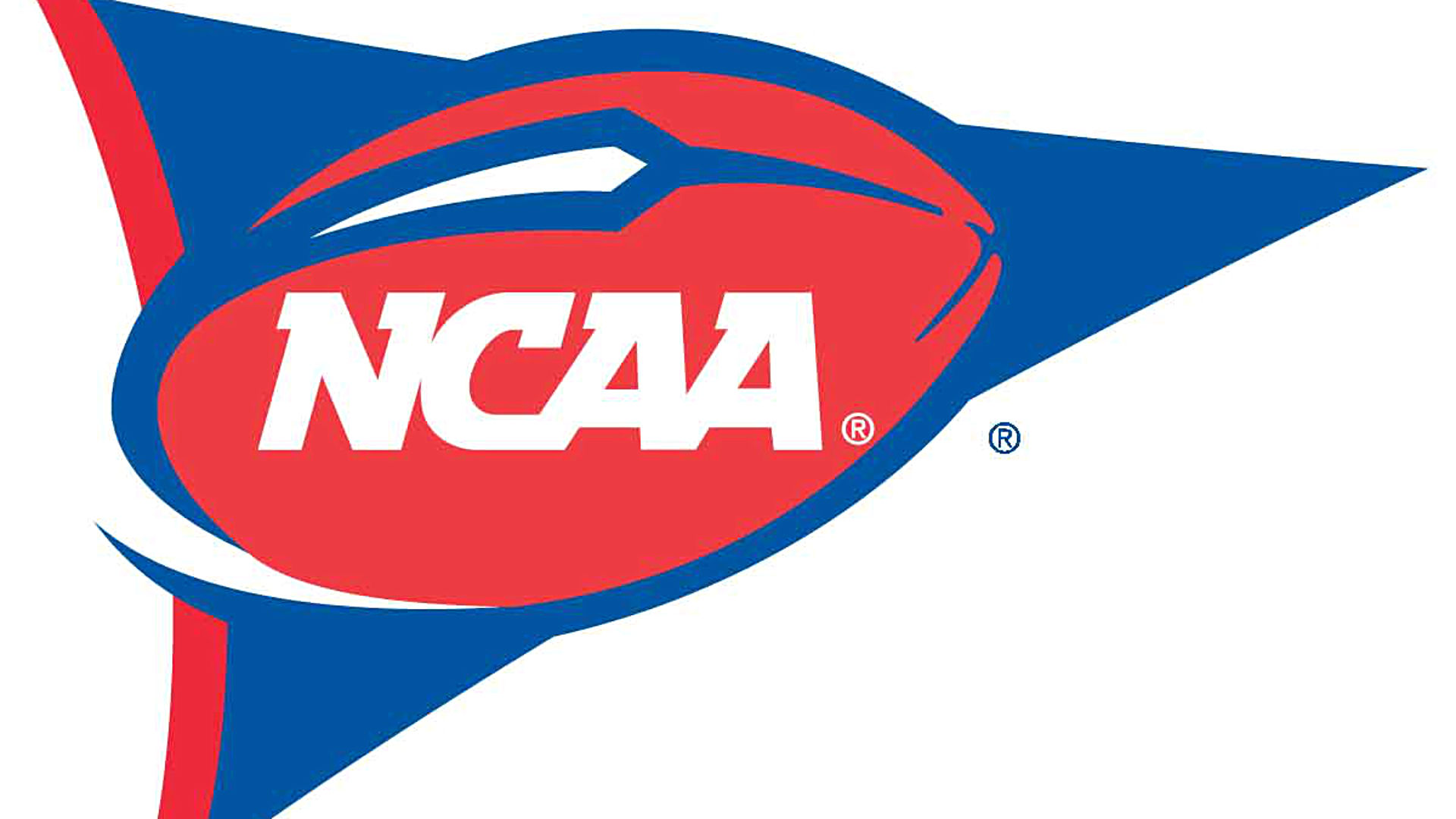 2015 FCS Week 5 (Oct. 1 – Oct. 3)
The fifth week of the FCS season will take place between Thursday, October 1 and Saturday, October 3. Two games will be played on Thursday and another three games will be take place on Friday in before the gluttony of Saturday football.
Each game is listed below.
| | | | | | | | |
| --- | --- | --- | --- | --- | --- | --- | --- |
| Date | Time (EST) | Road Team | Road Score | Home Team | Home Score | TV | Notes |
| 10/1/2015 | 7:00 PM | Lamar | 27 | Southeastern Louisiana | 30 | | |
| 10/1/2015 | 7:30 PM | Alabama State | 41 | Texas Southern | 23 | ESPNU/Watch ESPN | |
| 10/2/2015 | 7:00 PM | Colgate | 28 | Cornell | 21 | | |
| 10/2/2015 | 7:00 PM | Columbia | 5 | Princeton | 10 | NBC Sports Network | |
| 10/2/2015 | 7:00 PM | Georgetown | 0 | Harvard | 45 | ESPN3 | |
| 10/2/2015 | 8:00 PM | Southern Utah | 44 | Weber State | 0 | | |
| 10/3/2015 | 12:00 PM | Stony Brook | 20 | James Madison | 38 | | |
| 10/3/2015 | 12:00 PM | Central Connecticut State | 10 | Duquesne | 27 | | |
| 10/3/2015 | 12:00 PM | Robert Morris | 9 | Wagner | 6 | | |
| 10/3/2015 | 12:00 PM | North Carolina A&T | 45 | Hampton | 31 | | |
| 10/3/2015 | 12:30 PM | Yale | 27 | Lehigh | 12 | | |
| 10/3/2015 | 1:00 PM | Norfolk State | 15 | Howard | 12 | | |
| 10/3/2015 | 1:00 PM | Dayton | 27 | Stetson | 14 | ESPN3 | |
| 10/3/2015 | 1:00 PM | Valparaiso | 42 | Davidson | 35 | | |
| 10/3/2015 | 1:00 PM | Morehead State | 26 | Jacksonville | 30 | ESPN3 | |
| 10/3/2015 | 1:00 PM | Bryant | 24 | Monmouth | 31 | ESPN3 | |
| 10/3/2015 | 1:00 PM | Northern Iowa | 13 | Illinois State | 21 | ESPN3 | |
| 10/3/2015 | 1:00 PM | St. Francis (PA) | 58 | East Tennessee State | 9 | | |
| 10/3/2015 | 1:00 PM | Albany | 0 | Holy Cross | 37 | | |
| 10/3/2015 | 1:30 PM | Bucknell | 28 | VMI | 22 | ESPN3 | 1 OT |
| 10/3/2015 | 2:00 PM | Mississippi Valley State | 7 | Jacksonville State | 49 | | |
| 10/3/2015 | 2:00 PM | Morgan State | 26 | Delaware State | 6 | | |
| 10/3/2015 | 2:00 PM | University of Faith | | Prairie View | | | Canceled |
| 10/3/2015 | 3:00 PM | Youngstown State | 31 | South Dakota | 3 | ESPN3 | |
| 10/3/2015 | 3:00 PM | Northwestern State | 31 | Incarnate Word | 45 | | |
| 10/3/2015 | 3:00 PM | Indiana State | 56 | Missouri State | 28 | ESPN3 | |
| 10/3/2015 | 3:30 PM | McNeese State | 37 | Nicholls State | 7 | ESPN3 | |
| 10/3/2015 | 3:30 PM | Liberty | 41 | Georgia State | 33 | ESPN3 | |
| 10/3/2015 | 3:30 PM | Presbyterian | 21 | Western Carolina | 33 | ESPN3 | |
| 10/3/2015 | 3:30 PM | Maine | 17 | Richmond | 48 | | |
| 10/3/2015 | 3:30 PM | Elon | 14 | New Hampshire | 37 | | |
| 10/3/2015 | 3:30 PM | Dartmouth | 41 | Penn | 20 | | |
| 10/3/2015 | 4:00 PM | Southern Illinois | 36 | Western Illinois | 37 | ESPN3 | |
| 10/3/2015 | 4:00 PM | Bethune-Cookman | 28 | North Carolina Central | 26 | ESPN3 | |
| 10/3/2015 | 4:00 PM | Marist | 27 | San Diego | 30 | | |
| 10/3/2015 | 4:00 PM | Sam Houston State | 34 | Stephen F Austin | 28 | ESPN3 | Houston, TX |
| 10/3/2015 | 4:00 PM | Montana | 27 | UC Davis | 13 | | |
| 10/3/2015 | 5:00 PM | Eastern Illinois | 40 | Austin Peay | 16 | | |
| 10/3/2015 | 5:00 PM | Alcorn State | 61 | Arkansas-Pine Bluff | 14 | | Little Rock, AR |
| 10/3/2015 | 5:05 PM | North Dakota | 19 | Portland State | 17 | | |
| 10/3/2015 | 6:00 PM | Fordham | 35 | Lafayette | 7 | | |
| 10/3/2015 | 6:00 PM | Alabama A&M | 0 | Coastal Carolina | 55 | | |
| 10/3/2015 | 6:00 PM | Drake | 14 | Campbell | 24 | | |
| 10/3/2015 | 6:00 PM | Rhode Island | 31 | Brown | 41 | | |
| 10/3/2015 | 6:00 PM | Wofford | 34 | Mercer | 33 | ESPN3 | 1 OT |
| 10/3/2015 | 7:00 PM | Abilene Christian | 14 | Central Arkansas | 42 | | |
| 10/3/2015 | 7:00 PM | Florida A&M | 27 | Savannah State | 37 | | |
| 10/3/2015 | 7:00 PM | Grambling | 59 | Jackson State | 27 | | |
| 10/3/2015 | 7:00 PM | South Carolina State | 3 | Furman | 17 | ESPN3 | |
| 10/3/2015 | 7:00 PM | Murray State | 10 | Southeast Missouri State | 27 | | |
| 10/3/2015 | 7:00 PM | Tennessee-Martin | 31 | Tennessee Tech | 17 | ESPN3 | |
| 10/3/2015 | 7:00 PM | North Dakota State | 28 | South Dakota State | 7 | ESPN3 | |
| 10/3/2015 | 7:05 PM | Montana State | 41 | Northern Arizona | 49 | | |
| 10/3/2015 | 7:30 PM | William & Mary | 23 | Delaware | 24 | NBC Sports Network | |
| 10/3/2015 | 7:30 PM | Eastern Kentucky | 27 | Kentucky | 34 | SEC Network/Watch ESPN | 1 OT |
| 10/3/2015 | 8:00 PM | College of Faith | 0 | Houston Baptist | 65 | | |
| 10/3/2015 | 9:05 PM | Idaho State | 26 | Cal Poly | 58 | | |
| 10/3/2015 | 9:05 PM | Northern Colorado | 27 | Sacramento State | 20 | | |