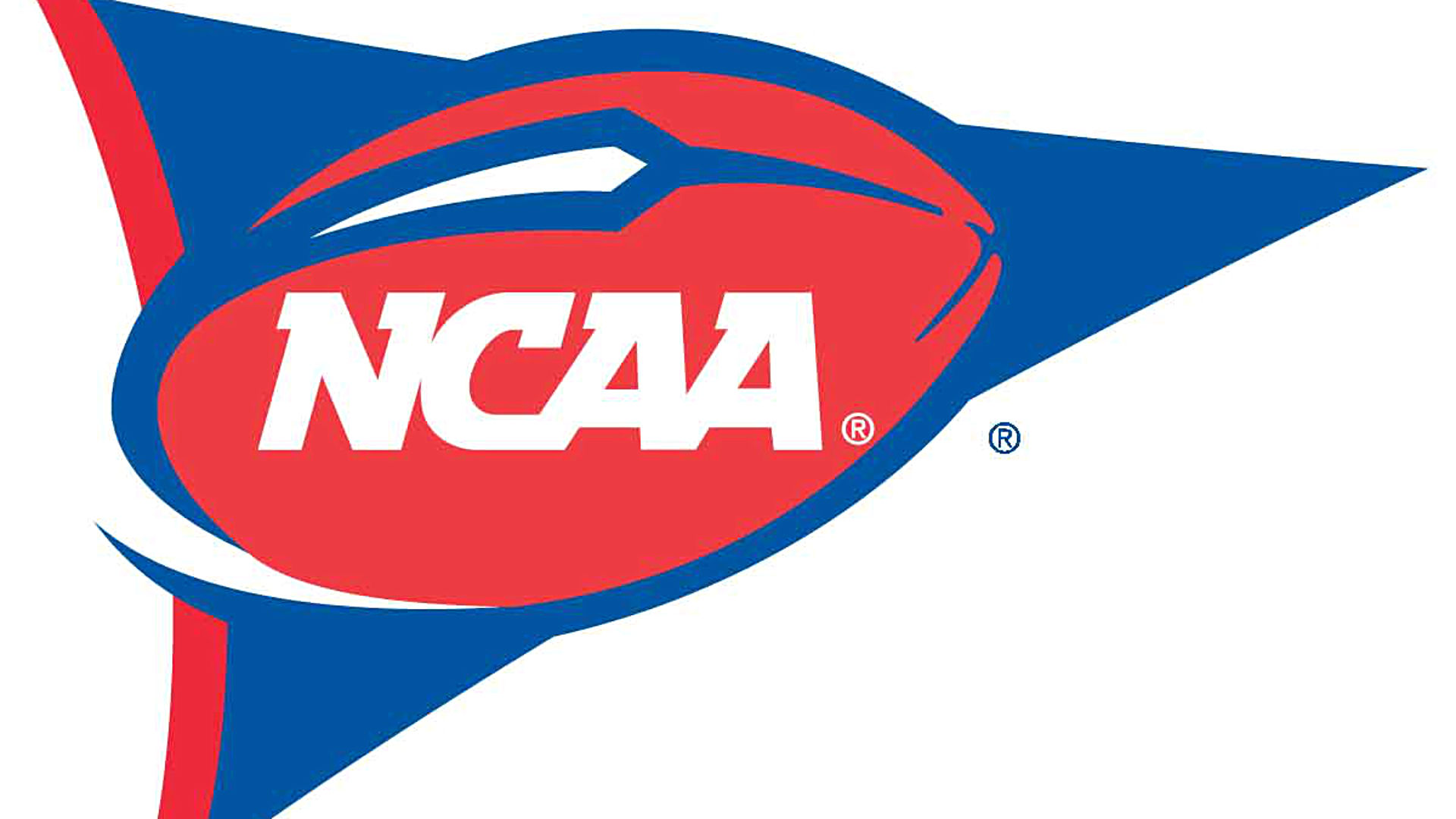 2015 FCS Week 6 (Oct. 8 – Oct. 10)
Week 6 of the FCS season will take place between Thursday, October 8 and Saturday, October 10. The week starts on Thursday with Tennessee Tech at Eastern Kentucky while South Carolina State and Bethune-Cookman will also square off. There are no games on Friday while the week wraps up on Saturday.
Each game is listed below.
| | | | | | | | |
| --- | --- | --- | --- | --- | --- | --- | --- |
| Date | Time (EST) | Road Team | Road Score | Home Team | Home Score | TV | Notes |
| 10/8/2015 | 7:00 PM | Tennessee Tech | 17 | Eastern Kentucky | 48 | | |
| 10/8/2015 | 7:30 PM | South Carolina State | 14 | Bethune-Cookman | 17 | ESPNU/Watch ESPN | |
| 10/10/2015 | 12:00 PM | Sacred Heart | 26 | Robert Morris | 13 | ESPN3 | |
| 10/10/2015 | 12:00 PM | Delaware | 0 | Rhode Island | 20 | | |
| 10/10/2015 | 12:00 PM | Monmouth | 7 | Charleston Southern | 37 | | |
| 10/10/2015 | 12:00 PM | Harvard | 40 | Cornell | 3 | | |
| 10/10/2015 | 12:00 PM | William & Mary | 38 | Villanova | 16 | | |
| 10/10/2015 | 1:00 PM | Bryant | 33 | Central Connecticut State | 35 | | |
| 10/10/2015 | 1:00 PM | Furman | 3 | Chattanooga | 31 | ESPN3 | |
| 10/10/2015 | 1:00 PM | Kentucky Wesleyan | 7 | Davidson | 14 | | 1 OT |
| 10/10/2015 | 1:00 PM | San Diego | 12 | Dayton | 13 | | |
| 10/10/2015 | 1:00 PM | Lehigh | 21 | Bucknell | 10 | | |
| 10/10/2015 | 1:00 PM | Colgate | 20 | Princeton | 44 | | |
| 10/10/2015 | 1:00 PM | Fordham | 48 | Penn | 45 | | |
| 10/10/2015 | 1:00 PM | Alderson-Brodus | 18 | Duquesne | 53 | | |
| 10/10/2015 | 1:00 PM | Butler | 21 | Morehead State | 34 | | |
| 10/10/2015 | 1:00 PM | Point University | 17 | Kennesaw State | 56 | | |
| 10/10/2015 | 1:05 PM | Brown | 25 | Holy Cross | 24 | | |
| 10/10/2015 | 1:30 PM | Samford | 49 | VMI | 13 | ESPN3 | |
| 10/10/2015 | 1:30 PM | Yale | 3 | Dartmouth | 35 | | |
| 10/10/2015 | 2:00 PM | Wofford | 12 | The Citadel | 39 | ESPN3 | |
| 10/10/2015 | 2:00 PM | Lafayette | 7 | Georgetown | 38 | | |
| 10/10/2015 | 2:00 PM | Southeast Missouri State | 28 | Eastern Illinois | 33 | ESPN3 | |
| 10/10/2015 | 2:00 PM | Presbyterian | 17 | Coastal Carolina | 24 | ESPN3 | |
| 10/10/2015 | 2:00 PM | Idaho State | 37 | North Dakota | 31 | | |
| 10/10/2015 | 2:00 PM | Northern Iowa | 28 | North Dakota State | 31 | ESPN3 | |
| 10/10/2015 | 2:00 PM | Valparaiso | 7 | Drake | 34 | | |
| 10/10/2015 | 2:00 PM | North Carolina A&T | 27 | Norfolk State | 3 | | |
| 10/10/2015 | 2:00 PM | Delaware State | 7 | Hampton | 21 | | |
| 10/10/2015 | 3:00 PM | Mississippi Valley State | 6 | Prairie View | 45 | | |
| 10/10/2015 | 3:00 PM | James Madison | 51 | Towson | 30 | | |
| 10/10/2015 | 3:30 PM | Tennessee State | 14 | Tennessee-Martin | 28 | | |
| 10/10/2015 | 3:30 PM | Central Arkansas | 43 | Houston Baptist | 7 | | |
| 10/10/2015 | 3:30 PM | Mercer | 21 | Western Carolina | 24 | | |
| 10/10/2015 | 3:30 PM | Maine | 39 | Albany | 7 | | |
| 10/10/2015 | 3:30 PM | Elon | 14 | Richmond | 27 | | |
| 10/10/2015 | 4:00 PM | Nicholls State | 24 | Stephen F Austin | 28 | ESPN3 | |
| 10/10/2015 | 4:00 PM | Savannah State | 3 | Morgan State | 42 | | |
| 10/10/2015 | 4:00 PM | Austin Peay | 18 | Murray State | 34 | | |
| 10/10/2015 | 4:00 PM | Alabama A&M | 14 | Grambling | 37 | | |
| 10/10/2015 | 4:00 PM | South Dakota | 21 | Western Illinois | 40 | ESPN3 | |
| 10/10/2015 | 4:00 PM | Weber State | 24 | Montana | 21 | | 1 OT |
| 10/10/2015 | 4:05 PM | Cal Poly | 41 | Eastern Washington | 42 | | 1 OT |
| 10/10/2015 | 5:00 PM | North Carolina Central | 27 | Florida A&M | 24 | | |
| 10/10/2015 | 5:00 PM | Portland State | 66 | North Texas | 7 | | |
| 10/10/2015 | 6:00 PM | Stetson | 14 | Jacksonville | 41 | ESPN3 | |
| 10/10/2015 | 6:00 PM | Marist | 13 | Campbell | 10 | | |
| 10/10/2015 | 6:00 PM | Wagner | 3 | Columbia | 26 | | |
| 10/10/2015 | 7:00 PM | Southeastern Louisiana | 7 | McNeese State | 21 | ESPN3 | |
| 10/10/2015 | 7:00 PM | Illinois State | 31 | Youngstown State | 29 | ESPN3 | |
| 10/10/2015 | 7:00 PM | Missouri State | 26 | Southern Illinois | 73 | | |
| 10/10/2015 | 7:00 PM | Indiana State | 7 | South Dakota State | 24 | ESPN3 | |
| 10/10/2015 | 7:00 PM | Southern | 45 | Albama State | 34 | | |
| 10/10/2015 | 7:00 PM | Northern Arizona | 24 | UC Davis | 38 | | |
| 10/10/2015 | 7:00 PM | Liberty | 20 | Gardner-Webb | 34 | | |
| 10/10/2015 | 7:00 PM | Incarnate Word | 7 | Sam Houston State | 59 | | |
| 10/10/2015 | 7:05 PM | Sacramento State | 13 | Montana State | 35 | | |
| 10/10/2015 | 8:00 PM | Abilene Christian | 28 | Lamar | 44 | ESPN3 | |