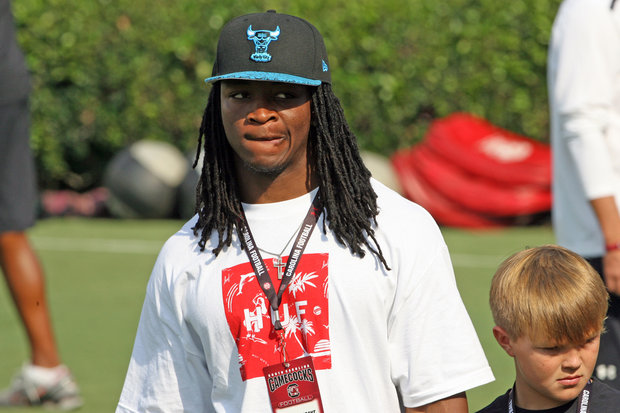 Arizona State Suspends JUCO Transfer Davon Durant
Potential starter Davon Durant has been suspended by Arizona State indefinitely. The suspension stems from multiple charges filed against Durant for an incident on March 8.
Durant has been charged with one count of aggravated assault and three counts of disorderly conduct according to this public record.
Doug Haller of the Arizona Republic provided the following description of what happened according to the police report:
"Tempe police say Durant was arrested March 7 when officers were called to the scene after witnesses reported a man had struck a woman while they sat in a black SUV.
Durant told an officer he was arguing with his girlfriend in the car. According to the report, Durant's girlfriend told police that the linebacker hit her in the face once and grabbed her around her neck.
The responding officer reported that Durant's girlfriend had visible injuries, including a bruise below her left eye and bruising around her neck that was consistent with finger marks."
Arizona State head coach Todd Graham said, "If a guy gets arrested, they understand they're going to be suspended. Our standards are the highest. They're a lot higher than just about anybody around and there's accountability for those standards. If you're going to come forward and make the stance that we do when it comes to character and respect, obviously, that's something that's very, very important to us. But also we owe it to our guys to let the (legal) process play itself out."
Durant enrolled early at Arizona State, but is not listed on the roster. Durant was expected to start at the Devilbacker position, which according to Durant would allow to play all over the field. Durant was a transfer from Butler Community College in El Dorado, Kansas. His absence has allowed Ismael Murphy-Richardson to get the first team reps. Murphy-Richardson redshirted in 2014.