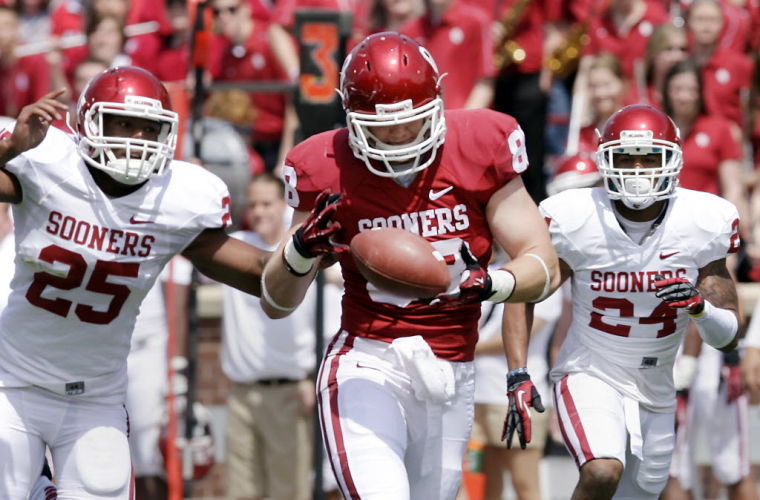 Taylor McNamara Transferring From OU To USC
Tight end Taylor McNamara announced in a series of Twitter posts that he will be transferring from the Oklahoma Sooners to the USC Trojans.
McNamara thanked Oklahoma for his first three years before saying he would graduate in May and then announced he would be going to USC.
McNamara was not a big part of the offense for the Sooners. In 2012, he played in two games and started one game before an injury to his shoulder knocked him out for the season. In 2013, he played in 3 games and recorded 1 catch for 4 yards in the Sugar Bowl that season. In 2014, he played in 6 games, but did not record any stats.
In total, McNamara played in 11 games at Oklahoma and recorded only 1 catch for 4 yards during his three years with the Sooners.
McNamara, from San Diego, California, will provide immediate depth to the USC Trojans at the tight end position. The Trojans only have 3 tight ends on their roster for this spring and one of them, Bryce Dixon, will not participate due to a student-conduct issue.
Another tight end, Jalen Cope-Fitzpatrick, was academically ineligible in 2014. Prior to 2014, he had 3 catches for 16 yards in 2012 and 2013. The third tight end is Connor Spears, who transferred from Columbia and walked on this spring. At Columbia, Spears caught 3 passes for 32 yards in 2013. USC will also have 2015 recruit Tyler Petite on campus in the fall.