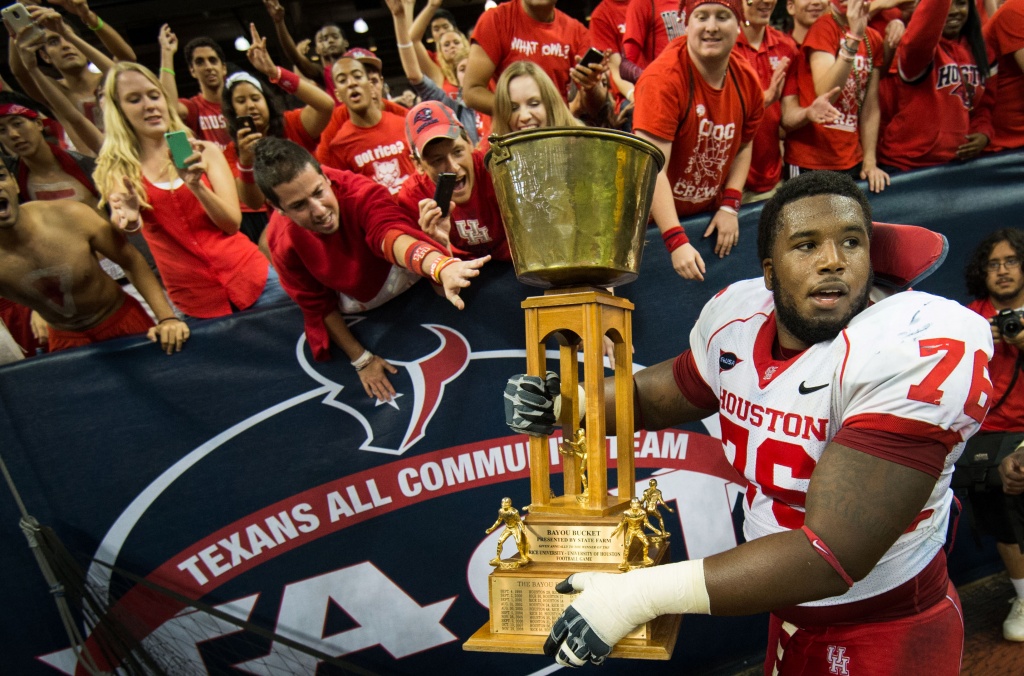 Houston And Rice Schedule Future Games
The Houston Cougars and Rice Owls are set to renew their rivalry in the Bayou Bucket Classic. The two teams agreed to a home-and-home series in 2017 and 2018. Both Houston and Rice made a joint announcement regarding the series.
Houston will be the home team first with the date set for September 30, 2017. Rice will host the game on September 1, 2018.
"I know fans of both schools are excited to see this great series resume," Rice Director of Athletics Joe Karlgaard said. "The Bayou Bucket is a great tradition and I know our players look forward to the opportunity to bring it back to South Main."
Houston and Rice have met 40 times since 1971 with the Cougars holding a 29-11 edge in the series. The two teams last met in 2013 with Houston winning 31-26.
Houston and Rice met every year between 1971 and 1995 before a break in the series until 1999. From 1999 through 2013, they met every year before another break. That break will end in 2017 with the aforementioned series.