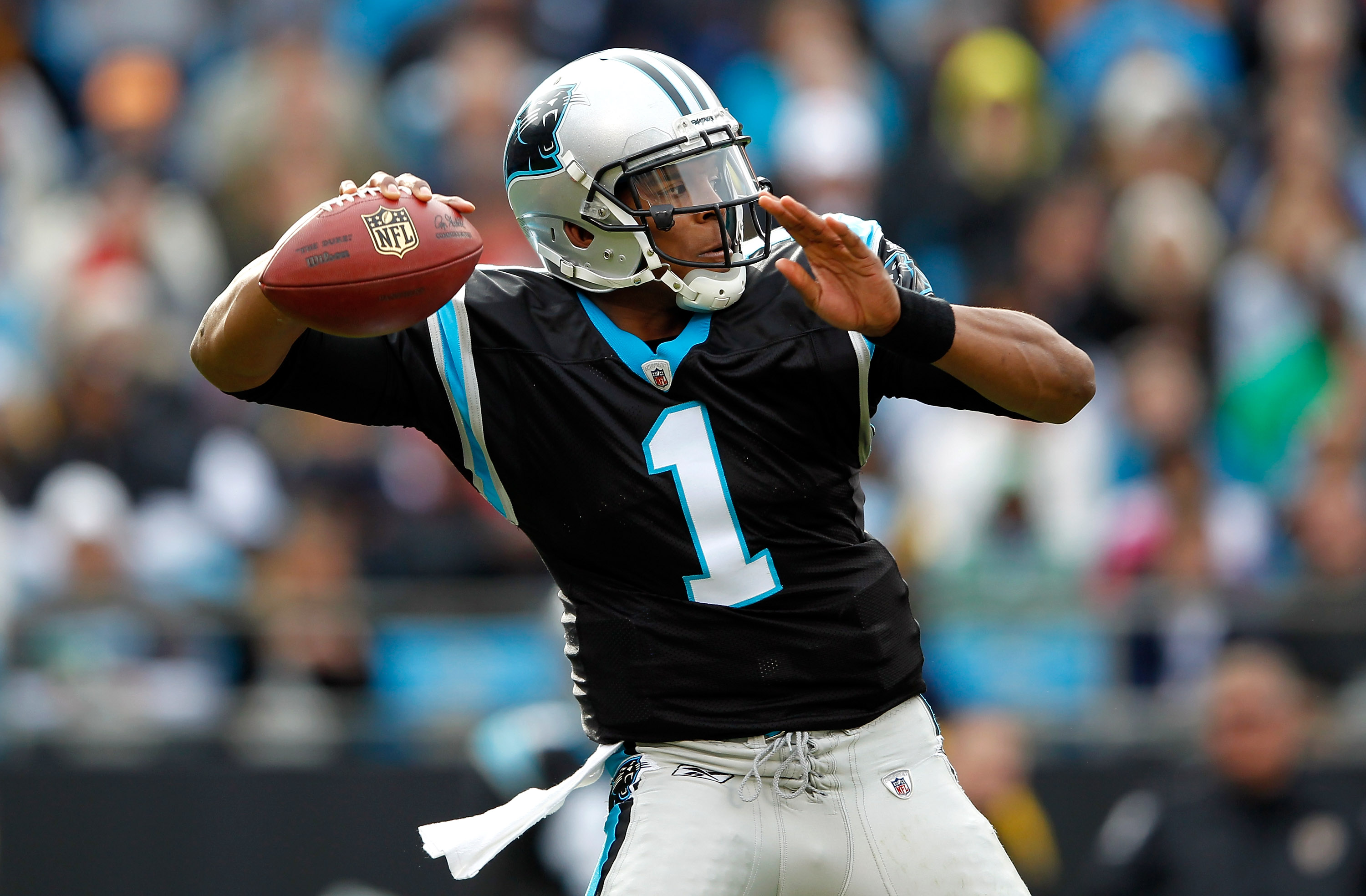 2015 NFL Wild Card Predictions
This week has already seen two playoff games go in the books, albeit on the college level, but that means the 2015 NFL Playoffs are ready to kick into high gear. There will be four games this weekend with 2 on Saturday and another 2 on Sunday. Let's take a look at the 2015 NFL Wild Card Predictions.
Arizona Cardinals (11-5) at Carolina Panthers (7-8-1) – 4:20 PM ET Saturday on ESPN
This game features the most controversial participant in the NFL Playoffs, the Carolina Panthers. Their record of 7-8-1 has caused loud claims of changing the seeding of teams in the playoffs. Regardless of that, Carolina still hosts a playoff game this weekend.
The Arizona Cardinals started 9-1 this season before finishing 2-4. That record, of course, is due to the loss of both Carson Palmer and Drew Stanton. Stanton had a small chance of playing in this game, but Bruce Arians ruled him out this week. The reins fall to Ryan Lindley, who has produced less than stellar play in his time at QB. Lindley has gone 45 of 93 for 562 yards with 2 touchdowns and 4 interceptions in the last 3 games. Lindley looked the best against San Francisco with 316 yards passing and 2 touchdowns, but he also threw 3 picks.
The Cardinals have also seen an injury to their top running back Andre Ellington. Ellington was placed on IR in early December and Kerwyn Williams stepped in to fill the absence. He has run for 246 yards on 53 carries and caught 2 passes for 11 yards and a touchdown. Stepfan Taylor will also see a bit of action in a backup role.
Meanwhile, Carolina went on quite the roller coaster this season. They started 3-2 and then went on a winless streak of 7 games to fall to 3-8-1. However, they were not out of the NFC South race and won their last 4 games to reach the Playoffs. They crushed New Orleans and Atlanta on the road while struggled at home with Tampa Bay and Cleveland.
The Panthers have Cam Newton at quarterback with his dual-threat ability. Newton was plagued by a lingering rib injury in the season opener before missing week 15 against Tampa Bay after being involved in a car accident. Newton has run 103 times for 539 yards and 5 touchdowns. Jonathan Stewart will the go-to back with 809 yards and 3 touchdowns on 175 carries. Newton has 2 primary targets in Greg Olsen and Kelvin Benjamin. Both players have 1,008 yards receiving. Olsen has 84 catches and 6 touchdowns while Benjamin has 73 catches and 9 touchdowns.
Ultimately, this game will come down to the defenses. Arizona averages 19.4 points per game while giving up 18.7. The Panthers score 21.2 points and allow 23.4 points. This game does not have the feel of an excellent offensive showing for both teams. The run game for Carolina will be heavily featured while Arizona's defense is hoping to get them to the Divisional Round.
Prediction: Carolina defeats Arizona 16-10.
Baltimore Ravens (10-6) at Pittsburgh Steelers (11-5) – 8:15 PM ET Saturday on NBC
This great rivalry continues here in the Wild Card round. These two teams have met in the playoffs three times previously (all in Pittsburgh) with the Steelers emerging victorious each time. In this game, the Steelers will be missing running back Le'Veon Bell, who was ruled out after injuring his knee in week 17 against Cincinnati.
The two regular season games in 2014 were dominated by the home teams. First it was Baltimore winning 26-6 while forcing 3 turnovers from Pittsburgh. The second game was Ben Roethlisberger's second straight 6 touchdown passing performance in a 43-23 victory.
As big as Le'Veon Bell's injury will be to Pittsburgh, it is important to note that Bell had only 79 rushing yards on 21 carries in the two games against Baltimore. He also caught 10 passes for 86 yards. Still, Bell was a workhorse in the final 6 games of the season and that production will certainly be missed.
It will take another big effort from Roethlisberger and All-Pro wide receiver Antonio Brown. Brown had 18 catches for 234 yards and a touchdown in the two games versus Baltimore. The Ravens have the 23rd ranked pass defense, which bodes quite well for Pittsburgh.
The Ravens will rely on big efforts from quarterback Joe Flacco and breakout star running back Justin Forsett. Flacco has thrown for a career highs of 3,986 yards and 27 touchdowns in 2014. Forsett has run for 1,266 yards in 2014, which is more than double his previous season-high he put up in 2009 (619 yards with Seattle).
Prediction: Pittsburgh beats Baltimore 23-20
Cincinnati Bengals (10-5-1) at Indianapolis Colts (11-5) – 1:05 PM ET Sunday on CBS
There is little doubt about Andy Dalton's ability to lead the Cincinnati Bengals to the Playoffs. He has accomplished that feat in each of his first 4 season with the Bengals. However, when he and the Bengals reach the playoffs, it is a different story.
Andy Dalton has lost all three previous playoff appearances and has failed to play well. In fact, Dalton has gone 70 of 123 passing (56.9%) with 718 yards, 1 touchdown, and 6 interceptions. It is no surprise that Dalton has been the main reason why the Bengals have failed to win a postseason game the last three years.
Then there is the fact that Indianapolis crushed Cincinnati 27-0 at home earlier this year. The Colts held Cincinnati to 135 yards of total offense with Dalton going 18 of 38 for 126 yards and three interceptions. A.J. Green did not play in that game is doubtful for Sunday's game as well due to a concussion. The Bengals hope that running back Jeremy Hill can shoulder some of the burden and provide more reasonable down and distances that do not affect the play calling too much.
The one area of concern for Indianapolis is that they were 2-4 against Playoffs teams in the regular season. Their two wins were against the Bengals and Baltimore, both at home. However, the Colts have looked better at home than on the road this season with the two losses coming against Philadelphia in week 2 and to New England in week 11.
Andrew Luck has certainly improved over his first three seasons and he looks to make it back-to-back years with a postseason victory. He has thrown for 4,781 yards and 40 touchdowns in 2014, both career highs. He should have some success against the Bengals who rank 22nd in pass defense.
Prediction: Indianapolis wins 34-23.
Detroit Lions (11-5) at Dallas Cowboys (12-4) – 4:40 PM ET Sunday on FOX
This is quite the intriguing matchup because playoff wins have been hard to come by for both teams. Dallas last won a playoff game in 2009 against Philadelphia, but prior to that, they had not won a playoff game since 1996 (Wild Card win over Minnesota 40-15).
Detroit, on the other hand, has not won a playoff game since the 1991 NFC Divisional Round against the Dallas Cowboys. Detroit is 0-7 since that victory with the most recent appearance being a 45-20 loss at the New Orleans Saints in 2011.
This game features strength on strength. Dallas boasts the second best rushing attack at 1471 yards a game led by DeMarco Murray while Detroit has the best rushing defense allowing only 69 yards a game. The Lions are led up front by tackles Ndamukong Suh and Nick Fairley.
Then there is the matchup of all-star receivers Calvin Johnson and Dez Bryant. Johnson has 71 catches for 1,077 yards and 8 touchdowns while Bryant has 88 catches for 1,320 yards and 16 touchdowns. Bryant has been amazing in the last three games with 15 catches for 286 yards and 6 touchdowns. Do not sleep on Golden Tate for the Lions who is the leading receiver. He had 99 catches for 1,331 yards and 4 touchdowns in the regular season.
It would be remiss of yours truly not to mention how well Tony Romo has played this year. Romo's worst games were in three of the four Dallas loses, predictably. Romo did not play against Arizona a game the Cowboys lost 28-17 at home. Part of that is undoubtedly due to Murray's great rushing season (1,845 yards and 13 touchdowns) that has opened up passing lanes for the Romo.
Prediction: Dallas wins a thriller 31-27.
Divisional Matchups
Based on the predictions above the Divisional matchups would be as follows:
Pittsburgh at Denver
Indianapolis at New England
Carolina at Seattle
Dallas at Green Bay