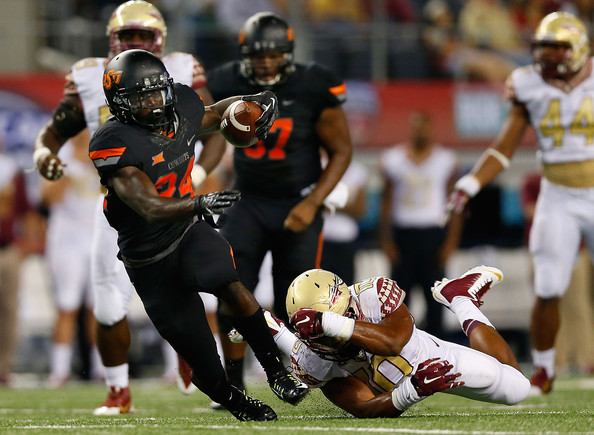 E.J. Levenberry Lands At Connecticut
Former Florida State linebacker E.J. Levenberry announced that he will be transferring to play for the Connecticut Huskies. After making the announcement via Facebook, the UConn Huskies Twitter page confirmed the news.
Levenberry started his career at Florida State with a promising start in 2013. He appeared in 13 games and made one start on his way to recording 39 tackles and one tackle-for-loss. In addition to that, he had a 78 yard interception return against Idaho in FSU's 80-14 demolition of the Vandals. In 2014, Levenberry played in 13 games while recording 21 tackles and one tackle-for-loss.
Levenberry will apply for a waiver to play immediately in 2015. If he does not receive the waiver, he will redshirt in 2015 and be back on the field in 2016. Levenberry is currently at Northern Virginia Community College and will join the Connecticut football team in June.
Levenberry was backing up starting linebacker Reggie Northrup who lead the team with 122 tackles in 2014. Northrup also recorded 4 tackles-for-loss, one sack, forced a fumble, and recovered a fumble.