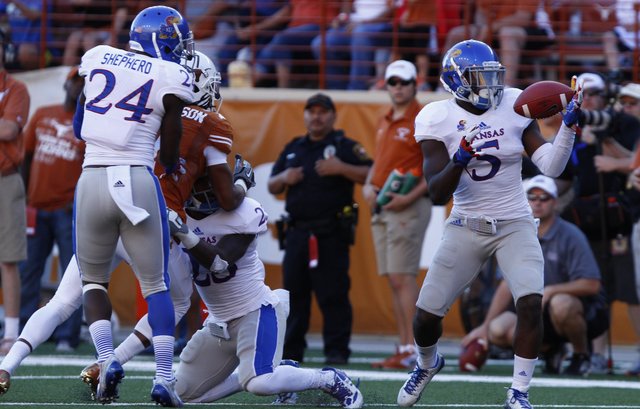 Isaiah Johnson Transferring From Kansas
Kansas head coach David Beaty announced on Friday that starting defensive back Isaiah Johnson will be leaving the program. Johnson is expected to graduate in May and transfer to a new school.
"We would like to thank Isaiah for all of the contributions he made to our program during his time at Kansas," said Beaty. "He has been a model citizen and teammate and we wish him nothing but the best in the future."
"My time at KU has been a great experience," said Johnson. "I have learned a lot from my coaches and have made friends I will keep for the rest of my life. Unfortunately, for personal reasons, I will play my last year somewhere else, but I will always be grateful to Coach Beaty and his staff for all that they have done for me and how much he has helped me during this time."
Johnson had 75 tackles in 2014, which was second on the team behind only Ben Heeney. Johnson also had an interception, 2 pass breakups, and forced a fumble. Johnson started all 24 games in the last two seasons while being named as the Big 12's Defensive Newcomer of the Year in 2013.
Johnson's departure means that there will be no starters returning in the secondary in 2015 for first year head coach David Beaty.