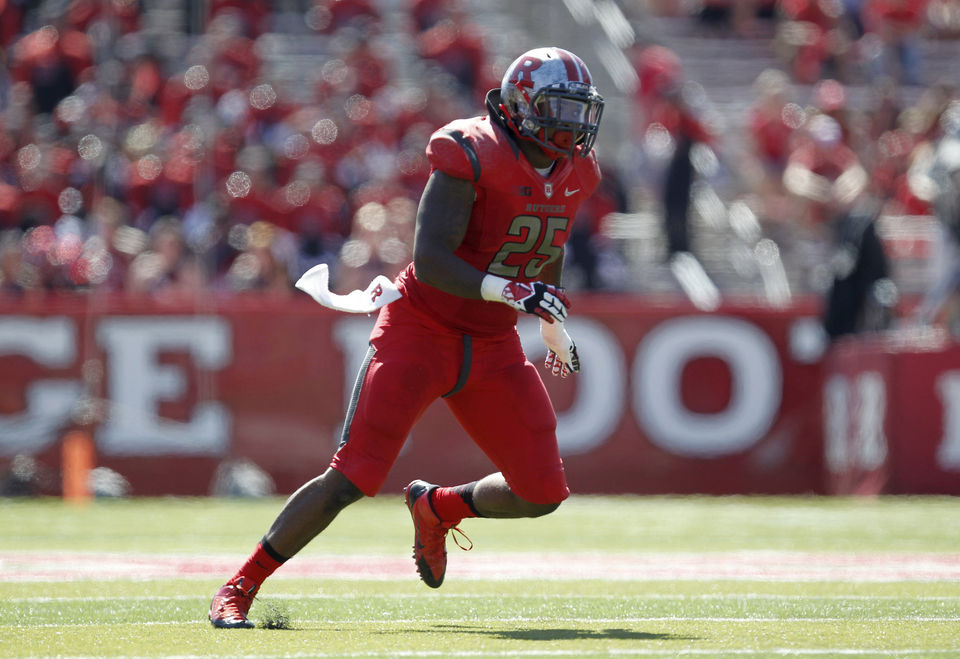 LJ Liston Dismissed From Rutgers
Linebacker LJ Liston is no longer with the Rutgers football team according to a statement by head coach Kyle Flood. There was no specific reason for Liston's dismissal.
"L.J. is no longer a member of the Rutgers football program," Flood said in a statement to NJ Advance Media. "He's currently exploring other options for his career as a student-athlete. We wish him well."
Liston was expected to compete for the starting middle linebacker spot. He spent two seasons as a backup while also playing on special teams. During the 2013 season he recorded 16 tackles while playing in 12 games. In 2014, he played in 10 games and made one start against Tulane. He finished 2014 with 15 tackles including one tackle-for-loss.
Liston had some disciplinary issues while at Rutgers. He failed a conditioning test prior to the start of the 2014 season, which resulted in him missing the first two practices. He was then suspended for the game against Navy for academic reasons.
There are two players that Rutgers has brought in to help fill the void created by Liston. The first is junior college transfer Isaiah Johnson. The second player is South Carolina graduate transfer Kaiwan Lewis. Lewis was a starter for the Gamecocks in 2013 with 10 starts and appearing in 12 games. He finished 2013 third on the team in tackles with 54 while also recording 4 tackles-for-loss, 1 sack, and 2 interceptions. In 2014, Lewis played in 8 games while recording 20 tackles.