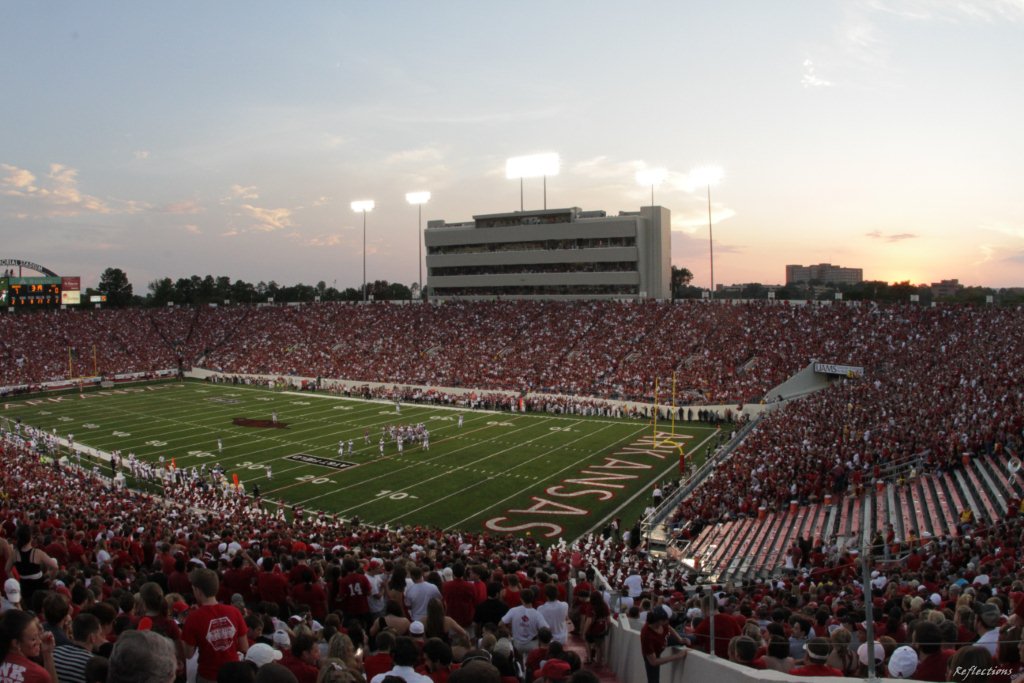 More Bowl Games Possible in 2015
Sources have told ESPN that Little Rock, Arkansas is interested in applying for a bowl game in 2015 and Tucson, Arizona will apply for a bowl game in 2015.
The NCAA's bowl certification deadline for new bowl games is Wednesday. The NCAA typically approves the bowl games several weeks later after reviewing the applications.
The Tucson bowl has the working name of the "Arizona Bowl" and will be played at the University of Arizona. The sources say the Mountain West and Conference USA will be featured this season if the application is successful with Fox Sports or CBS Sports Network as the likely broadcasters.
Tucson used to host the Copper Bowl from 1989 through 1996 when the name of the game changed to the Insight.com Bowl. It kept that name from 1997 through 2001 while the game was switched from Tucson to Phoenix between 2000 and 2005. Between 2002 and 2011, it was called the Insight Bowl and was moved to Tempe, Arizona in 2006.
Buffalo Wild Wings had the sponsorship title in 2012 and 2013 (called the Buffalo Wild Wings Bowl in that time) while TicketCity is the current sponsor of the game since 2014.
As for the Little Rock bowl game, that will be played at War Memorial Stadium. The Little Rock bowl game would have teams from the American Athletic Conference and Sun Belt Conference square off. CBS Sports Network or NBC Sports Network would broadcast the game.
If these two bowl games were to be approved, that would bring the total bowl games up to 42 including the College Football Playoff Championship Game.
There could be even more bowl games in the future as well.
According to reports, the Pac-12 Conference is considering applying for a bowl game in Melbourne, Australia for the 2016 season. If the Tucson, Little Rock, and Melbourne games were all approved, that would mean 84 of the 127 FBS (66%) teams would need to become bowl eligible to fulfill all the bowl games.
There are even reports of bowl games possibly being played in Los Angeles, Dubai (UAE), Ireland, and Toronto.
As of this writing, only the Cure Bowl will be making its debut in 2015 from Orlando, Florida. That could, and probably will, change in the next month or so.