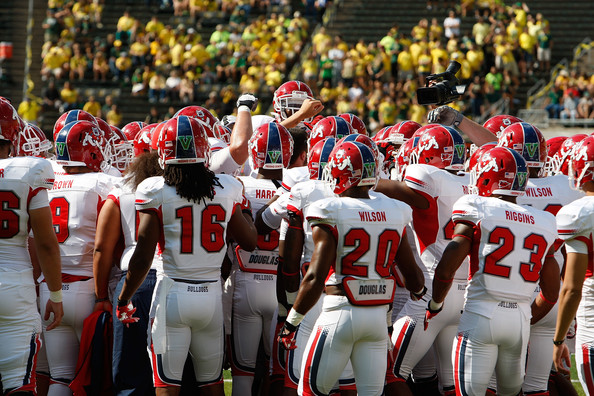 Washington And Fresno State To Play In 2017
Both the Washington Huskies and Fresno State Bulldogs announced on Monday that the two teams would meet in 2017. The game will take place on September 16, 2017 at Husky Stadium in Seattle, Washington.
"This is a great opportunity for us to stay on the west coast and play a highly competitive Pac-12 program," Fresno State Director of Athletics Jim Bartko said. "This game will provide us with great exposure and is an easy trip for both our team and our fans to get to and from Seattle."
The Huskies and Bulldogs have met three times previously in 1979, 2004, and 2006. Washington won 49-14 in 1979, the Bulldogs won 35-16 in 2004, and the Huskies won 21-20 in 2006. Like the game in 2017, those three meetings were in Seattle.
The Bulldogs have made a habit of facing Pac-12 conference teams. From their release, "Fresno State has played a Pac-12-member school in each of the past four seasons and in 17 of the last 20 years overall."
The matchup between Washington and Fresno State will only be a single-game series.