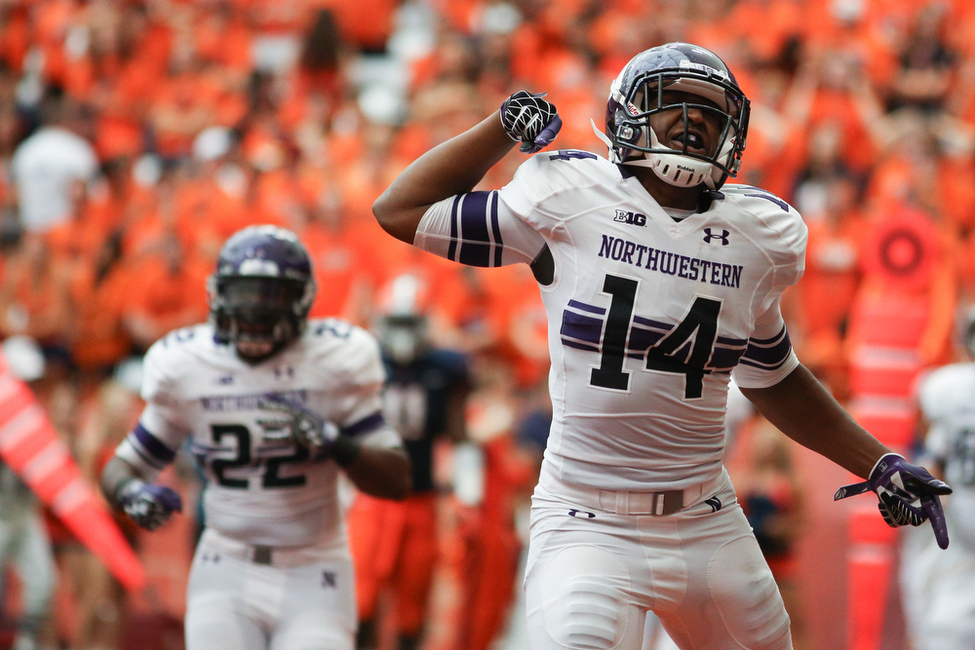 Christian Jones Undergoes Surgery
Northwestern wide receiver Christian Jones underwent surgery to repair torn cartilage in his left knee according to WildcatReport.com.
From WildcatReport.com:
"Wide receiver Christian Jones watched the practice on crutches after having knee injury to repair torn cartilage in his already repaired left knee. The senior tore the ACL in the same knee last August and said that the surgery had created a small hole in his cartilage. When he started running this spring (he was barred from contact but taking reps), he eventually tore a hole in it, necessitating another procedure. He said that he would start running again in July and expects to be back in August for the start of camp."
As a freshman in 2011, Jones had 16 catches for 195 yards in 13 games. In 2012, Jones was the leading receiver for the Wildcats with 35 catches for 412 yards and 2 touchdowns. In 2013, he was the second leading receiver in catches and top receiver in yardage. He had 54 catches for 668 yards and 4 touchdowns while starting all 12 games.
While he is not expected to miss any playing time, it could be an outcome if he suffers a setback.
Also, running back Justin Jackson had surgery to shave his meniscus in the left knee, but is not expected to miss significant time. Jackson was the top rusher last season with 1,187 yards and 10 touchdowns on 245 attempts. He also caught 22 passes for 201 yards and 1 touchdown.