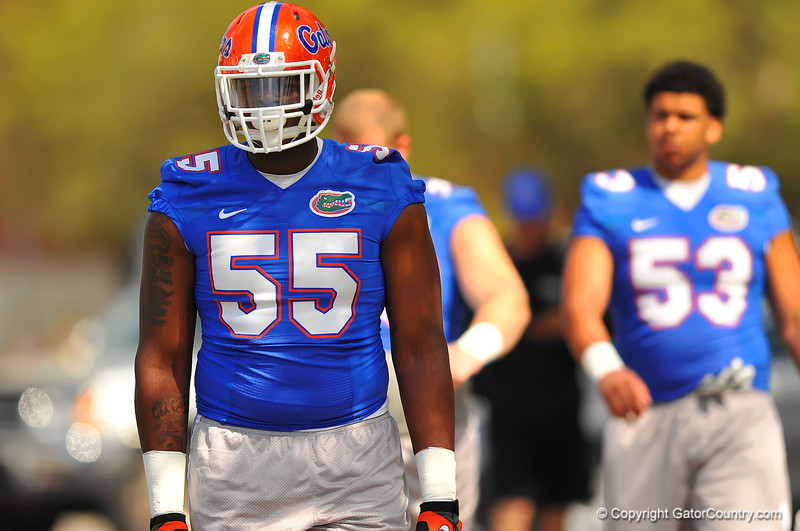 Florida OT Rod Johnson Suffers Stinger Injury
Florida offensive tackle Rod Johnson will be out indefinitely after suffering a stinger injury in practice on Friday according to head coach Jim McElwain.
"He got banged up and … his fingers kind of went numb and, you know, kind of stinger-ish type of deal, which I still don't know quite what exactly that is other than you know those are things that you're always very cautious with," McElwain said Monday. "We'll get that thing looked at by a lot of different people."
"Well, they went in and found out there were some things that he might have had well before from that area," McElwain said. "We'll do, obviously, what's in his best interest. In moving forward, we'll make sure we do what's best there."
After redshirting in 2013, Johnson played in all 12 games for the Gators in 2014. He made three starts at right tackle against Kentucky, Alabama, and East Carolina.
Johnson was expected to start at right tackle in the upcoming season.
Florida is also without Trip Thurman who has sat out all of spring due to a chronic shoulder injury. Thurman started 10 games last season while playing in all 12. He also played in all 12 games during the 2013 season.