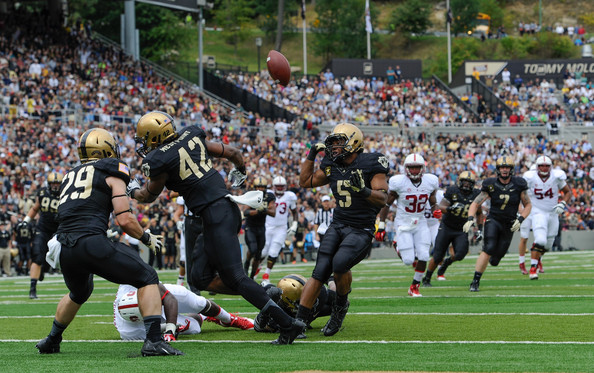 Army To Go Back To Cadets Nickname
The Army Black Knights will not be referred to the Black Knights in a few weeks. Instead, Army will change the nickname they currently use to Cadets according to Sal Interdonato of the Times Herald-Record.
In addition to the new nickname, there will be an announcement on April 13 that will reveal the new logo.
Army has used the Black Knights nickname since 1999. Prior to 1999, they used both nicknames of Cadet and Black Knights.
There has been rumblings about a name change for a while. Back in November, Interdonato wrote in the Times Herald-Record that Army Director of Athletics Boo Corrigan was considering a change.
Former Army football team captain Alex Moore said this, "I'm all for it if it reverses the streak against Navy. We had more success with that when we were the Cadets."
Navy has won 13 straight games against Army and 15 of the last 16. Last time Army was dominant against Navy was in the early and mid 1990s. Army won 5 straight from 1992 through 1996 and 10 of 15 from 1984 through 1998.