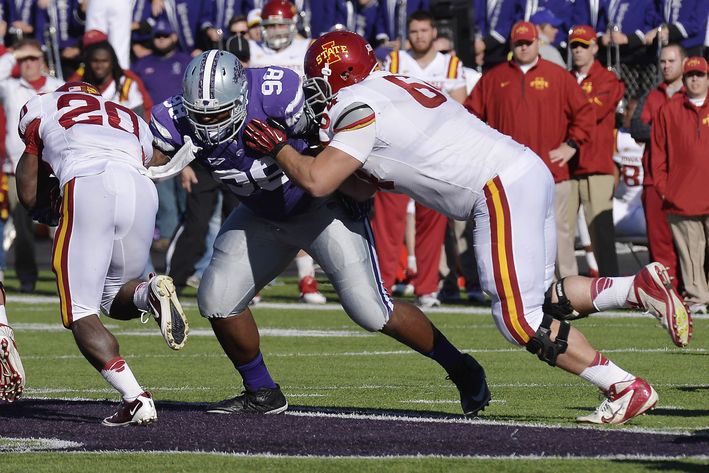 Kansas State DL Terrell Clinkscales Leaves Team
Kansas State defensive lineman Terrell Clinkscales has left the football team, according to a series of tweets on his Twitter account. The Topeka Capital-Journal reported the news.
According to the Topeka Capital-Journal, "One door closes god opens another one. I chased schools and juco and had every school in the country. I'm after my dream #NFL #godgotme."
"Things just didn't work out. Everything is not for everyone. Upmost [sic] respect though. Closing this chapter on to the next one."
On Tuesday, Kansas State head coach Bill Snyder said that he and Clinkscales "were at odds."
"He and I are at odds right now," Snyder said. "He's not practicing with us right now. He's doing some other things but he's not practicing."
Clinkscales started his career at Grand Rapids Community College in 2011 where he played in 6 games, recorded 13 tackles, 6 tackles-for-loss, and 4 sacks. He then went to Dodge City Community College for the 2013 season where he recorded 40 tackles, 7.5 tackles-for-loss, and 3.5 sacks.
He came to Kansas State for the 2014 season and played in 8 games. He finished with 2 tackles and one tackle-for-loss in those 8 games. He would have competed for starting time going into the 2015 season as a senior.