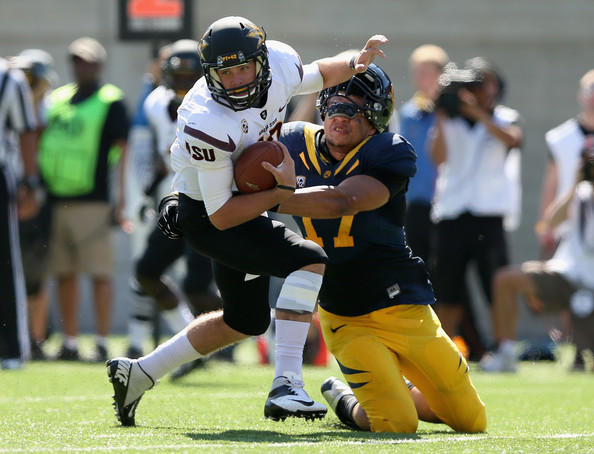 Brennan Scarlett Heading To Stanford
In a not so surprising move, former California Golden Bear defensive lineman Brennan Scarlett has decided to transfer to Stanford. Stanford announced the transfer on Tuesday.
Scarlett will be a graduate transfer in 2015, which will allow him to play immediately. According to Stanford, he is the first ever graduate transfer to the Cardinal's football program.
Scarlett, from Portland, Oregon was a four star member of Cal's 2011 recruiting class. In 2011, he played in 3 games while recording 4 tackles and a half a tackle-for-loss before a season-ending injury.
In 2012, Scarlett played in 9 games, starting all of those contests. He finished with 40 tackles, 6 tackles-for-loss, 2.5 sacks, and forced two fumbles. He redshirted in 2013 due to a broken hand.
2014 saw Scarlett start all 5 games he played in. He finished with 10 tackles, 2.5 tackles-for-loss, 2 sacks, and a forced fumble. He missed the rest of the season due to a partially torn ACL.
Brennan Scarlett's brother, Cameron Scarlett, was a member of Stanford's 2015 recruiting class and will be on campus in the fall.