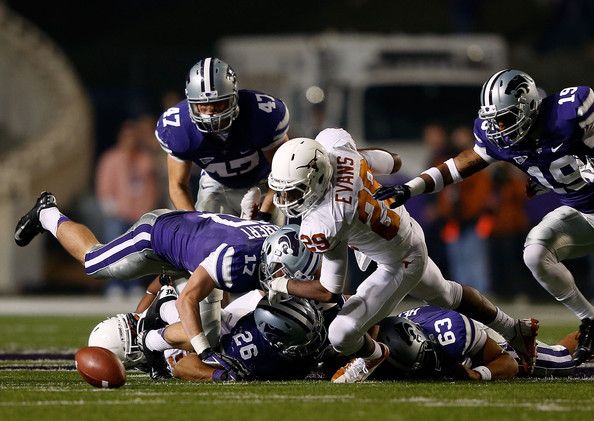 Sheroid Evans Out For Spring
The Texas Longhorns will be without cornerback Sheroid Evans for the rest of spring following an injury to his knee. Head coach Charlie Strong confirmed the news on Wednesday night following a report from Orangebloods.com.
Texas' Twitter account also confirmed the news on Wednesday.
Evans, a senior, suffered the injury during a non-contact play and there is no indication on the severity of the knee injury.
Evans is expected to see plenty of playing time at cornerback with 27 appearances in his career. In 2011, he had 8 tackles and a forced fumble in 13 games. In 2012, he recorded 5 tackles in 9 games. 2013 was his best season with 14 tackles in 5 games, but he torn his ACL against Iowa State and missed the rest of the season. The knee injury was bad enough that it also led to him redshirting all of the 2014 season.
With Evans out for spring, John Bonney and Jermaine Roberts will see more reps. Both Bonney and Roberts redshirted in 2014 and will be redshirt freshman in 2015.