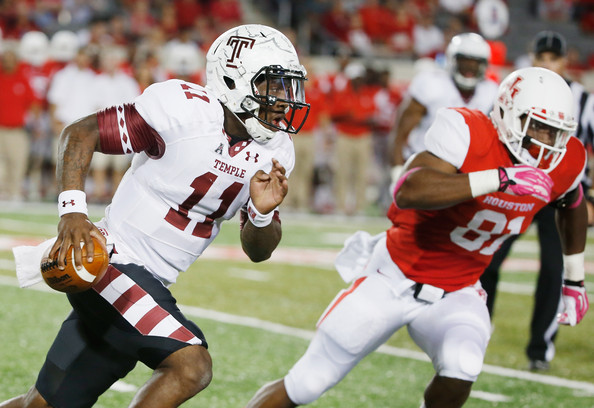 There Could Be Potentially Four New Bowls In 2015
It was reported on Monday that Little Rock, Arkansas and Tucson, Arizona could be in the running to host a new bowl game in 2015. Add Austin, Texas and Orlando, Florida as two new cities who have applied for a bowl game as well.
Little Rock, Tucson, Austin, and Orlando applied for bowl certification for the 2015-16 season by the Wednesday deadline according to Brett McMurphy at ESPN.
"As long as the standard to go to a bowl remains 6-6, commissioners will be pressured to have bowl games for all their conference teams to play in," an industry source told McMurphy. "That's why you keep seeing more and more bowls added."
If all four new bowls were to be approved, that would make a total of 43 bowl games (including the College Football Championship Game) for the 2015-16 and 84 teams to fulfill all the slots. In 2014, there were 81 bowl eligible teams with only 76 slots up for grabs. Three other teams, Appalachian State, Georgia Southern, and Old Dominion, were not eligible for a bowl game despite having a record at 6-6 or better due to their transition from FCS to FBS.
In the event that there are not enough 6-6 teams, teams at 5-7 would be used to fulfill all the bowl slots.
Also according to McMurphy, the four new proposed bowls would have the match ups of:
Austin bowl: American Athletic versus Conference USA
Tucson bowl: Mountain West versus Conference USA
Orlando bowl: American Athletic versus Sun Belt
Little Rock bowl: American Athletic versus Sun Belt
Unsurprisingly, the AAC is pushing the new games and they will be expanding to 12 teams in 2015 with the addition of Navy. Temple finished 6-6 in AAC play last year, but did not get a bowl invitation.
For the television broadcasts, it appears ESPN does not want to show any of the new games.
"Fox Sports, CBS Sports Network and NBC Sports Network are the likely networks that would televise the new bowls, a source said. Industry sources said ESPN/ABC, which televised 38 of the 39 bowl games last season, does not have any interest in televising any of the new bowls."