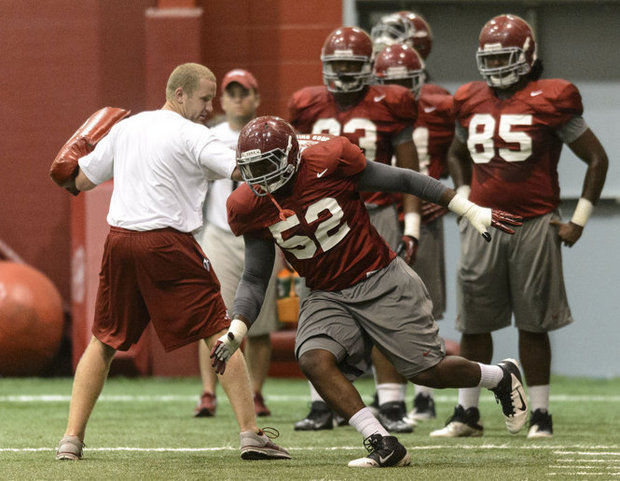 Dee Liner To Transfer To Arkansas State
Former defensive lineman Dee Liner (yes that is his name and his position ironically) has announced via Twitter that he will play at Arkansas State in the future. Arkansas State confirmed the news on Twitter as well.
Liner will sit out the 2015 season per NCAA regulations due to transferring to another FBS school. He will be eligible to play starting in 2016 and will have two seasons of eligibility.
Liner announced in February that he would be transferring after being released from his scholarship.
Liner played in three games as a sophomore last season finishing with 1 tackle. Liner played in one game during the 2013 season and recorded 2 tackles.
Liner was a four star recruit in 2013, but playing time was very limited in his time in Tuscaloosa with a deep and talented roster of linemen ahead of him on the depth chart.