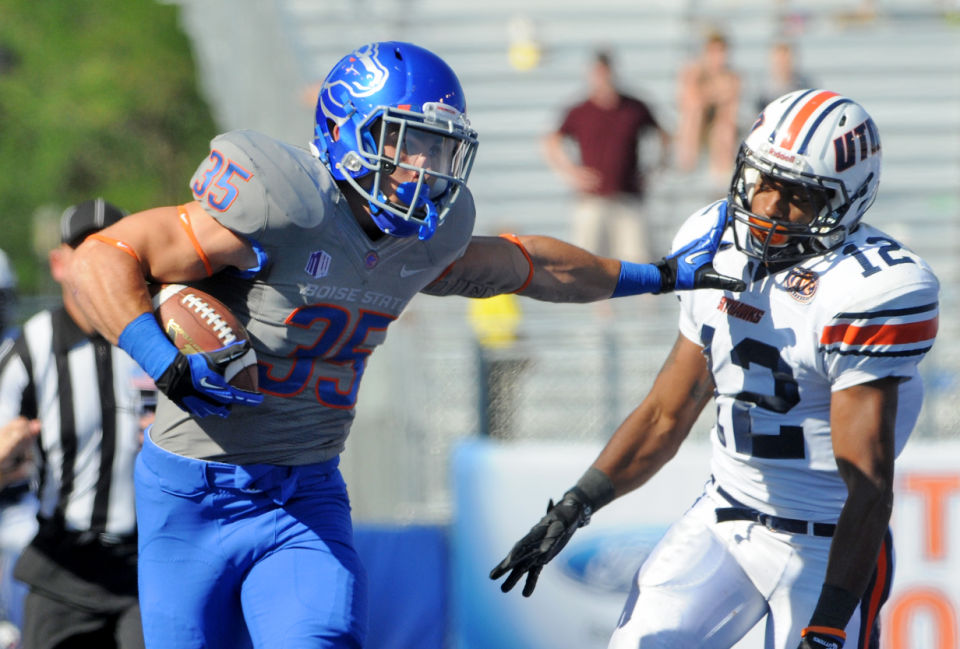 Charles Bertoli Leaves Boise State Football Team
Running Back Charles Bertoli has decided to leave the Boise State football team to pursue a career in flying according to the Idaho Statesman.
"I felt like I'd kind of reached all the goals I set for myself as far as my (football) career," he told the Idaho Statesman. "I wanted to score a touchdown and carry the Hammer. I've done both of those things. Recently, I've been not as interested in the game anymore. That's hard to say because in high school all I really cared about was football. After I got here, I kind of saw how many other things that there were to do. That, combined with wanting to fly, (was the reason)."
"That's definitely one of the things I've been thinking about, whether or not increased playing time would change how I feel about the game," he said. "It's defintiely something that I'll have to wonder about and think what could have been. … I don't think the playing time was too much of a problem for me. It was me – I was ready to head a different way. I was ready to start new things in my life."
Bertoli walked on in 2012 and then redshirted the same season. As a redshirt freshman in 2013, he played in all 13 games for Boise State finishing with 115 yards and a touchdown on 18 carries. He also returned 8 kickoffs for 130 yards.
In 2014, Bertoli played in all 14 games with 24 yards rushing on 9 carries. He returned 5 kickoffs for 68 yards.
Bertoli will pursue a career as a pilot in the military or as a commercial pilot.
Boise State's top returning running back is Devan Demas who had 173 yards and 2 touchdowns while playing in all 14 games during the 2014 season.
The Broncos are looking to replace Jay Ajayi who was a workhorse in the backfield in his career. In 2014, Ajayi ran for 1,823 yards and 28 touchdowns on 347 carries. Ajayi was also the third leading receiver in 2014 with 50 catches for 535 yards and 4 touchdowns.