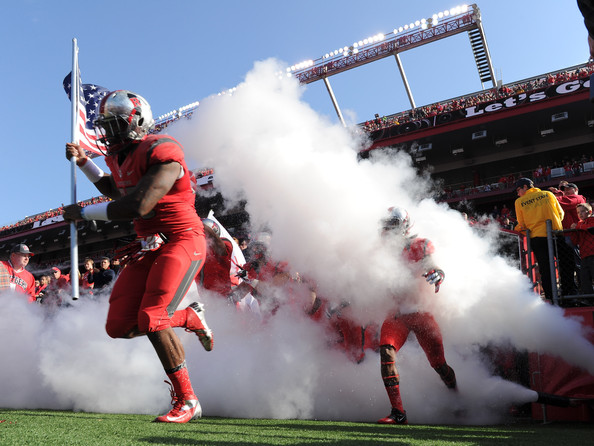 LJ Liston To Transfer To Northern Michigan
Former Rutgers linebacker L.J. Liston will transfer to Northern Michigan after being dismissed from the Scarlet Knights in March. Liston made the announcement on his Twitter account according to nj.com.
Liston was dismissed on March 13, but no reason was given. Rutgers head coach Kyle Flood said at the time, "L.J. is no longer a member of the Rutgers football program. He's currently exploring other options for his career as a student-athlete. We wish him well."
Liston was in trouble throughout the 2014 season. He was suspended for two practices in preseason due to failing conditioning test and was then suspended against Navy for academic reasons.
In 2013, Liston finished with 16 tackles after playing in 12 games. During the 2014 season, he played in 10 games, started against Tulane, and finished with 15 tackles including one tackle-for-loss.
Northern Michigan finished 3-8 in 2014 and 3-7 in 2013. They play at the Division II level, which means Liston will be eligible to play immediately in 2015.
Liston is the second player to transfer from an FBS school to the Division II level. Former Pittsburgh Panthers defensive back Titus Howard transferred to Slippery Rock.