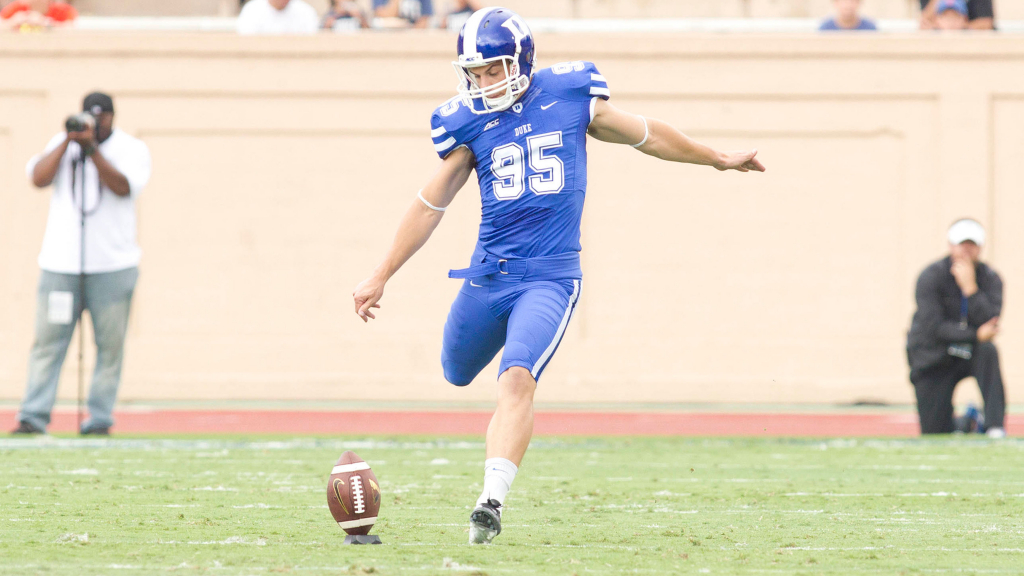 Jack Willoughby Transferring To Ohio State
Kicker Jack Willoughby will be transferring from Duke University to Ohio State for the 2015 season, according to The Chronicle.
"I made a list of every team in the country that I would want to play for in the big conferences and then started to narrow down based on who had a senior kicker graduating or who could use someone like me to step in and compete for kicking duties," Willoughby said. "I reached out to a bunch of coaches and ultimately Ohio State was the best fit from a football and an academic standpoint."
Willoughby, as alluded to above, will be a graduate transfer and eligible to play immediately in 2015.
Willoughby had 73 kickoffs in 2014 for 4,583 yards. That comes out to an average of 62.8 yards per kick and had 28 touchbacks. He started 12 of the 13 games last year, but did not attempt a field goal.
He will, however, have a chance to be the starting kicker for Ohio State in 2015. Sean Nuernberger was the primary kicker for the Buckeyes in 2014 as a freshman, but he struggled at times. He finished the season going 13 of 20 on field goals with a long of 49 yards. He was only 5 of 10 from 40 to 49 yards and had 1 kick blocked.