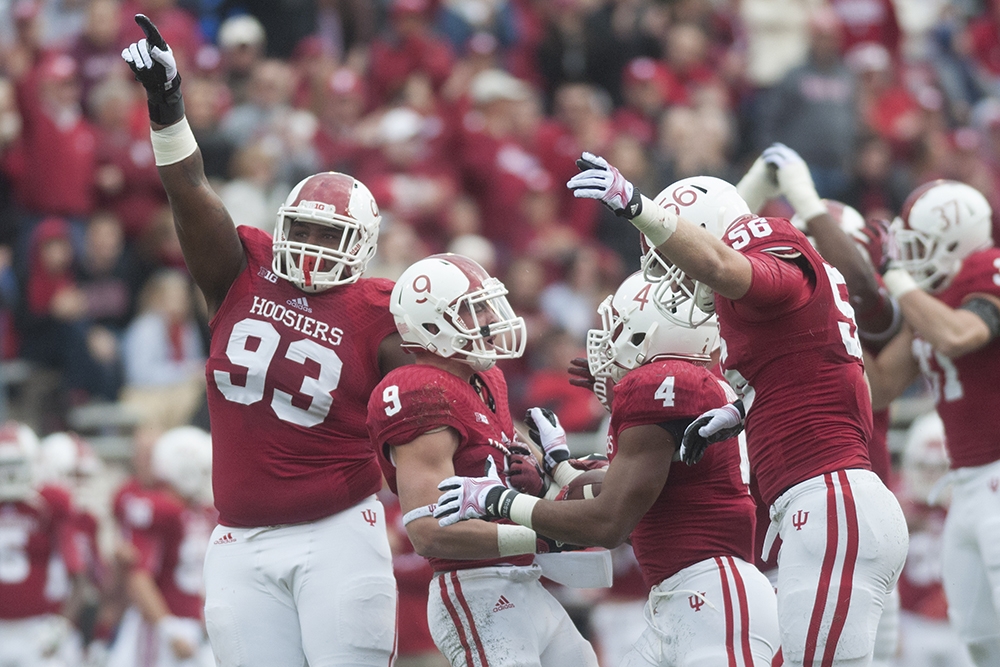 Indiana DL Ralph Green III Arrested
Indiana defensive lineman Ralph Green III was arrested on Sunday morning and charged with battery, according to the Bloomington Herald-Times.
He was ultimately charged with battery, public intoxication, and disorderly conduct. Those three charges are all misdemeanors. Indiana suspended Green on Monday.
From the article, "According to Bloomington Police Department Capt. Joe Qualters, Green was trying to dance with the victim at a residence in the 1300 block of North Lincoln street. She refused to dance and attempted to get away, Qualters said, causing a disturbance between the woman, her boyfriend and Green. Qualters said Green grabbed her by her waist during the disturbance and slapped her on the right side of her face."
Indiana released the following statement on Monday:
"Indiana University Athletics and the IU football program are aware of the arrest of Indiana University student-athlete Ralph Green III. We take this situation very seriously as we do all conduct-related issues, on or off the field, among our student-athletes.
Ralph has been suspended from all football activities effective immediately, and the IU Office of the Dean of Students has been notified of the allegations consistent with Department of Athletics policy. We will continue to gather facts, monitor the legal and university processes, and take further action as the evolving situation warrants."
Green came to Indiana in 2012 where he redshirted that season. In 2013, he played in all 12 games for the Hoosiers with 9 starts. He finished the season with 25 tackles, 4.5 tackles for loss, one sack, forced a fumble, and blocked two field goals.
In 2014, Green played in 11 games, recorded 19 tackles, 4.5 tackles for loss, and 1 sack.